Our community: take part in the Sustainability Assembly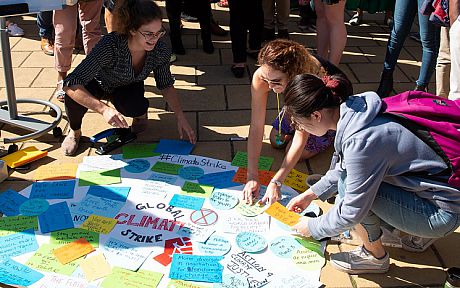 How can we make Sussex a sustainable campus?
How can we address the climate emergency?
What is sustainability anyway?
The Sustainability Assembly – co-organised by the University and Students' Union – will offer insights into the climate and biodiversity crises; outline what the University is already doing; and discuss what more we could be doing collectively and individually.
The Assembly (rescheduled from November 2019) will seek to identify a series of priority actions, to be taken up by the University and Students' Union.
Please register now and come along for the whole afternoon, or for individual sessions, and become part of the campus community taking action towards a more sustainable Sussex.
Sessions will focus on:
Towards sustainability
Living and working sustainably at Sussex
Sustainability education, research and engagement at Sussex
Next steps for Sussex
In between there will be short presentations from students and staff, and plenty of time for questions, comments and debate.