The Education Awards: nominations now open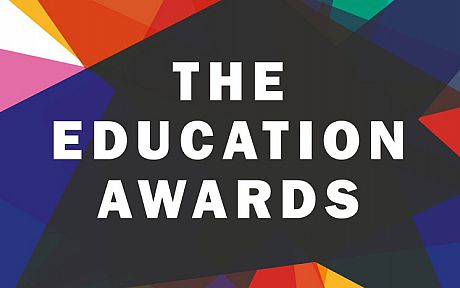 Nominations are now open for the Education Awards. This is your opportunity to recognise members of staff who are having a positive impact on your studies and experience at Sussex. This might be either a member of teaching staff or professional services, either in your School or the wider University.
Perhaps you'd like to nominate someone who has gone above and beyond to support you, or maybe an academic who has inspired you with their creative approach to teaching. We want to hear from you about those outstanding people who make studying at Sussex a great experience.
The award categories
There are five awards categories, four of which are open to all University staff and one (Teaching to Disrupt Award) which is only open to academic teaching staff.
Sussex Spirit Award: This award is for people who demonstrate our five core values of kindness, integrity, inclusion, collaboration and courage. This could be a staff member who has gone out of their way to help you or others, or who always tries to work collaboratively with their students or other members of staff.
Teaching to Disrupt Award: This recognises teaching staff who dare to be different in their approach to teaching. These are people who have inspired you to think critically or in an entrepreneurial way through their innovative and pioneering teaching.
Transformative Technology Award: This award is for staff who use technology in interesting and innovative ways to enhance your learning experience. It could be through new, leading-edge technology or by using existing technology in a new and exciting way.
The Better World Award: This award will recognise staff who are having a positive impact in our local community and beyond. This might include examples of where community engagement is part of the curriculum.
Learning Together Award: This award is for staff who have worked with you to help you feel part of your teaching and learning experience. You could have worked with them on a research project or collaborated on redesigning the curriculum. In this category you should nominate a team made up of staff and students who have worked together.
Submit your nominations now
To nominate a member of staff for one of the awards, you will need to fill in a short form on the Student Hub. You will need to provide the details of the person you're nominating, the award category you're nominating them for and a short explanation (of up to 300 words) about why you think they should receive that award.
You can nominate as many staff as you like – you just need to complete the form for each individual nomination.
Nominations will close at 5pm on Thursday 27 February. A judging panel convened by the Pro Vice-Chancellor for Education and Students, and made up of staff and students, will decide the winners in each category. All nominated staff will be invited to an awards ceremony on 21 April where the winners will be announced.