The Great Escape: special live event on campus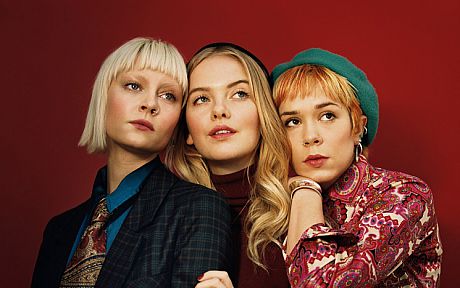 The buzz of The Great Escape Festival is coming to campus this Friday as part of a new University partnership with Brighton's annual music event, which showcases the best up and coming artists each May in venues across the city.
Introducing University of Sussex x The Great Escape 2020
On 14 February a special live event will take place at Attenborough Centre for the Creative Arts on campus.
Between 11am and 2.30pm there will be panel discussions with The Great Escape team, unpacking all the processes that go into planning and programming the festival. Other industry professionals will break down how the music industry works – including the different possible career paths and how people got into the work they are doing now.
Dream Wife, one of the acts from the upcoming festival, will host a discussion along with a selection of fans, discussing gender balance in the music industry and safety at gigs, with a focus on the local music scene in Brighton.
In the evening, from 7.30pm, Dream Wife will headline a gig at ACCA featuring some more of the acts from The Great Escape 2020 lineup.
Work placement opportunities
Come along to hear about a special series of work placement opportunities within The Great Escape main festival in May. Different opportunities are available across various roles – from technical to venue rep assistants. 40 work placements are reserved exclusively for University of Sussex students and details of how to apply will be available at the event.
There are also 10 media passes granting special access to the festival for University of Sussex student media (print, radio, TV and social media).
How to book
You can book free tickets to the afternoon event and evening gig at ACCA's website.
Tickets are available to University of Sussex students and staff.
More about The Great Escape
TGE2020 runs from 13 to 16 May 2020. You can view the first 150 acts announced at the festival website. Full lineup coming soon.
Image via Paradigm Agency