Your say: meet Vice-Chancellor Adam Tickell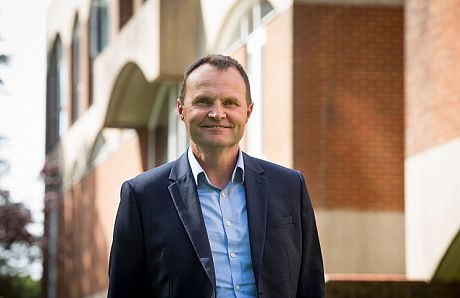 Wednesday 19 February, 10am to 12 noon
The Meeting House, foyer and room 2
Next week you have the opportunity to meet Adam Tickell, who you may have seen around campus. As Vice-Chancellor (VC) and President, Adam holds the most senior academic and administrative roles in the University. You can find out more about him in our interview series, This Sussex Life.
This open session is one way for your views to be heard at a senior level. It's an informal space for you to raise issues or share successes.
You can go along for a one-to-one or group conversation – you're welcome to bring a friend, coursemate or fellow committee member.
You could let the Vice-Chancellor know how your course is going or talk about what your society is up to.
If you want to book a 15-minute slot, please email Molly on internalcomms@sussex.ac.uk with your preferred time by Tuesday 18 February. You are very welcome to turn up on the day, but please note that any free slots will be allocated to the first people to arrive.