New Career Lab opportunities for Spring 2022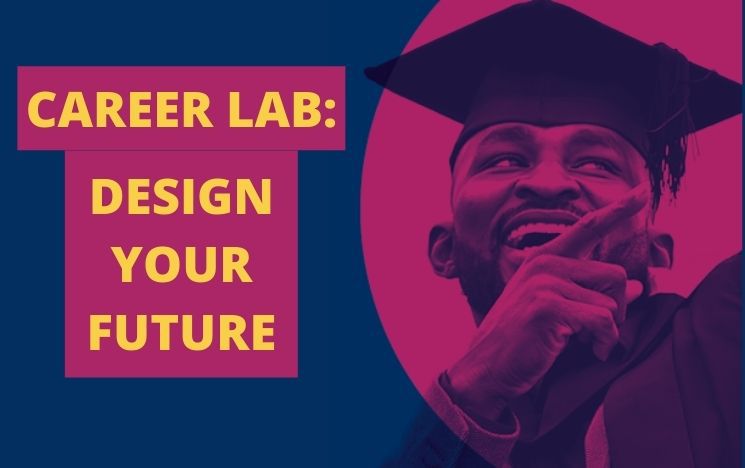 Career Lab: Design Your Future is a series of opportunities designed to develop your skills, experience, connections, and confidence throughout your time at Sussex.
Back in October, we launched the scheme with the Graduate Mentoring Programme, matching final year students with a Sussex graduate and supporting them to work towards the career they want.
We're back to tell you about more new programmes and what's coming over the next few months.
Student Consultancy programme
Applications are open now until 19 January to apply for the Spring Student Consultancy Programme.
Final year undergraduate and postgraduate taught students can work with local organisations to solve real-world challenges they face. Based on a brief set by the organisation, you'll work with a group of Sussex students to research, analyse and recommend solutions. You will also receive a bursary payment.
Sussex graduate Phil took part in the Summer Consultancy programme and has since become an Associate Consultant. He told us:
"This experience led me to be able to have the confidence to apply for a job that three months ago I would've thought would not be within my reach because I just didn't have enough experience."
Frontrunner Online
Frontrunner Online by Common Purpose was the very first Career Lab programme we ran in 2020, and we're delighted to be offering it again this year.
The Programme takes place online over three half-days in February. Final year undergraduate students will join large group sessions and smaller breakout sessions with Sussex students and industry leaders. Organisations you may encounter on this year's programme include Amnesty International UK, Box Park and TikTok.
A student who took part in the Programme in 2021 said: "I will never regret signing up for this programme as it was a brilliant way to socialise and meet with other people from my university. I feel so lucky to have been offered a place on the programme and to be a part of it! Thank you so much!"
Applications are open now until 24 February 2022.
Coming soon
We have many more Career Lab programmes opening soon for Sussex undergraduate and postgraduate taught students.
Look out for applications opening in February 2022 for Digital Skills workshops with Creative Process Digital, offering foundation, first and second-year undergraduates the chance to learn website design or Photoshop and InDesign skills to help your CV stand out to future employers.
Applications will also open in March and April for UK and international internships, open to second and penultimate year undergraduates. These will be a combination of virtual and in-person internships, depending on the opportunity and employer.
Student Consultancy will run again in the summer, with student applications opening in March.
About Career Lab
Because of the way this programme is funded, students from UK-domiciled underrepresented groups will be prioritised, but we welcome applications from any undergraduate (or postgraduate taught students for Student Consultancy).