Twelve Days of Christmas competition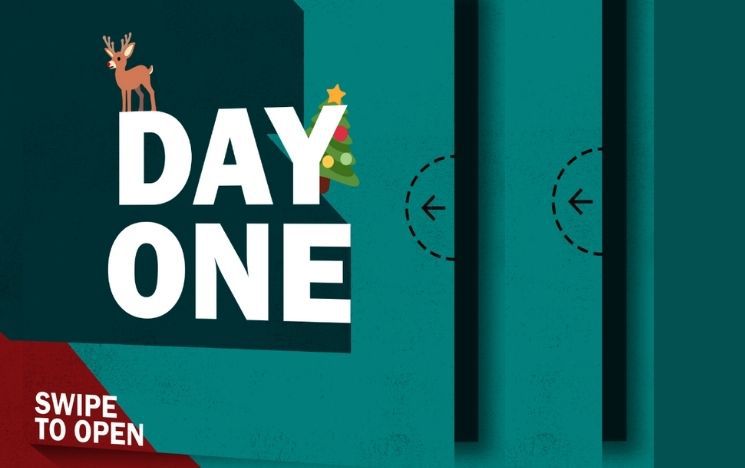 In December the Spirit of Sussex Award Connectors launched a new Instagram competition called the "12 Categories of Christmas". This was an opportunity for students to gain exposure to the events and activities occurring within the Sussex community throughout December until 14 January. It provided us with the opportunity to highlight activities from a wide range of societies and clubs.
Commencing on 1 December, we've been featuring one of the award categories on our Instagram feed including:
student representation
entrepreneurship
work experience
and more.
Our team created an exciting design, with each post taking on the format of an advent calendar. This allowed students to swipe to open the post and see new events, activities and inspiring stories related to the chosen category of the day.
It's not too late to take part! We have a range of prizes up for grabs, including a £100 Amazon voucher, a £36 Hello Fresh voucher, and a Spirit of Sussex Goody bag.
The competition is open to all students, and all you need to do is:
Like our 12 Categories of Christmas Instagram posts
Send us a picture via Instagram of you participating, organising or leading an activity between 1 December 2021 and 14 January 2022
log into the award platform and upload your evidence to earn points towards the award
The competition is open from 1 December – 14 January 2022, so you still have time to enter!
For inspiration on how you can get involved, here is a taster:
Day one: Co-creation and Evaluation
Students can apply to connector roles. Student connectors collaborate with staff on making the university better through long term and short-term projects.
Day two: Student Representation
Students can vote in Student Elections. Voting is one of the main ways students can get involved with the Student Union and share their thoughts. Voting allows you, as a student, to choose who you want to represent you.
Day three: Entrepreneurship
We even featured one of our current students, Holly Adams, who is on track for a Gold Award through her entrepreneurial spirit. Holly is the founder of Heyholsdesigns, a business focused on selling original prints, notepads on Etsy. Holly also produces brand and logo designs for a wide range of clients!
We hope that these three short snippets will help inspire you to get involved with the award. Check out our Instagram page @sosasussex for more information on how to enter for a chance of winning one of our prizes!
It's not too late to get involved!