Your wellbeing: online support and resources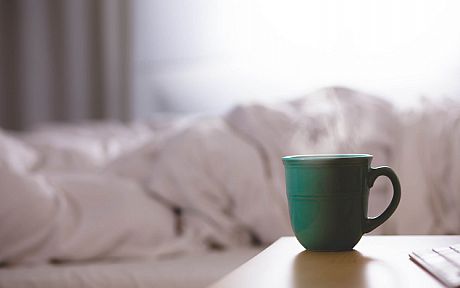 As we begin a new term with continuing challenges facing students this year, we'd like to remind you of the online resources available to help support your mental health and wellbeing.
Mental health support
The University has signed up to Togetherall, a 24/7 online community where you can anonymously access online chat, mutual support, self-assessment, self-guided courses and creative tools. Togetherall's mental health professionals are available 24/7 for online chat and to keep the community safe. Just register online with your Sussex email address to use the service free of charge.
Student Space is a free resource for all students, providing dedicated support services for students, by phone, text, email and webchat, in addition to information and tools to help you through the challenges of Coronavirus.
Shout is a confidential mental health text support line run by volunteers that is available 24/7. You can text shout at 85258 if you are struggling with low mood, anxiety, relationship difficulties, issues with bullying, are feeling suicidal, or if you just feel overwhelmed and are struggling to cope.
Tea and Talk is a peer-to-peer support service run by trained volunteers here at Sussex. If you want to talk things through with another student or just fancy a chat, follow the link and refer yourself to the service.
Samaritans offers a 24-hour crisis phone line (call 116 123) or check out their mental health and Covid-19 resources.
HOPELineUK offers phone support for young people (under 35 years old) who are experiencing suicidal thoughts. You can call 0800 068 4141 or text 07860039967 between 9am and midnight every day.
You can read more about the support services the University offers and view this list of contact details.
We really encourage you to make use of the resources available to you and take practical steps to help your mental health and wellbeing this term.
For any urgent mental health concerns out of hours, please phone the Brighton & Hove Mental Health Rapid Response Service (MHRRS) on 0300 304 0078 or Sussex Mental Health Line on 0300 5000 101 for support and advice. Both are open 24 hours a day, 7 days a week.
For emergencies, dial 999 off campus, and Security on campus on 01273 873333 (3333 from room phone).
Sussexsport's Stay Home With Us programme
Stay Home with Us is set to get even bigger this year.
From mid-January you can get more of the Sussexsport experience online, with workout and nutrition advice, on-demand sessions and more – all in addition to the live virtual fitness classes with the Sussexsport instructors that you know and love.
Keep an eye on Sussexsport's webpages and social media for more information on how to get involved.
Image via Unsplash.