Your wellbeing: looking after yourself in January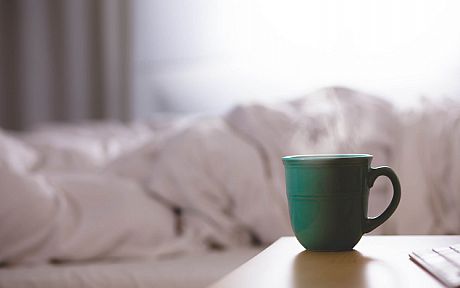 Returning to university life in January can be tough, with dreary weather and assessments to do. It can be common to experience a new wave of homesickness, and maybe question whether being at university is right for you.
Here are a few things which can help at this time of year.
Get back into routine and activities
Make plans to see friends, get involved in Refreshers Week and have a look at which teams or societies you might like to try this term.
Make time for movement
It could be a walk, a £1 swim, the gym, yoga or something else. Aim to get some fresh air and sunshine on brighter days.
Eat well, drink water and rest
See if you can do some meal planning around your schedule and go to sleep at the same time each evening.
Go along to Tea and Talk
Tea and Talk drop-in sessions run every Wednesday afternoon during term time, beginning again from 29 January. You can enjoy some time out with free tea and biscuits, and have a chat with one of the trained Tea and Talk volunteers.
And remember, you're not alone. It's important to reach out for help if you think it could be useful. If you're continuing to feel low, you can speak to an advisor in the Student Life Centre. They can give you information and advice on how to manage your feelings and the different options that are available to you.
You can also find details of other health and wellbeing support available.
Photo by David Mao on Unsplash