LGBTQ+ History Month: host an event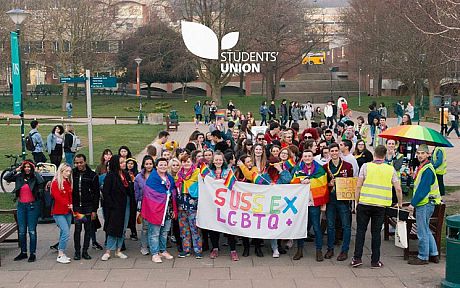 During February we'll be marking LGBTQ+ History Month with events across the University run for and by students and staff.
If you're interested in hosting an event, the Students' Union wants to hear from you. There's funding and support available for students keen to run an activity as part of the month, no matter the scale. You can put your idea forward using this short form.
Last year student-led events ranged from zine-making workshops and screenings to drag shows and a collaborative art exhibition. If you'd like some inspiration, see the 2019 programme and consider the UK theme for 2020, Poetry, Prose and Plays.
On Wednesday 26 February LGBTQ+ History Month at Sussex will culminate in Sussex Pride, where students and staff are encouraged to gather and march through campus in the spirit of celebration, protest and solidarity. Save the date!