Thinking about our relationship with alcohol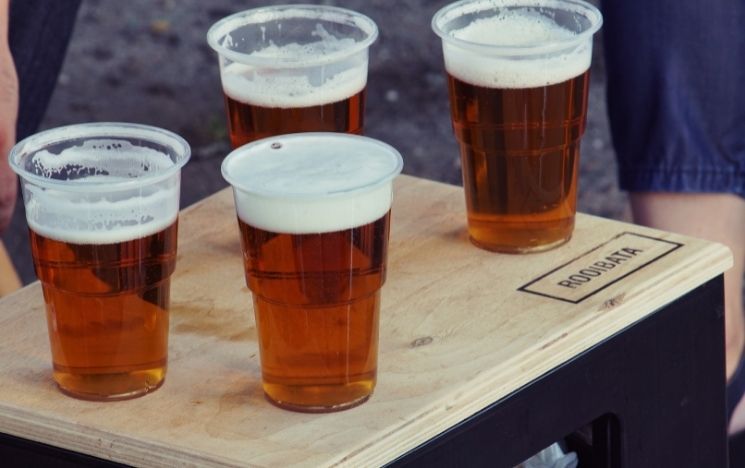 To mark this year's Alcohol Awareness Week (15-21 November), Sussex is joining over 4,000 other groups across the UK to raise awareness of how alcohol can affect us and our relationships with those around us.
Many of us drink alcohol for a variety of ever–changing reasons: to relax, to socialise, to de–stress, to have fun, to relieve boredom, to deal with feelings of loneliness, and to try and cope with or avoid problems.
However, drinking too much and too often can cause or exacerbate all sorts of physical and mental health problems, including damaging relationships with those around us.
For some of us, alcohol can become a central aspect of our relationships with friends, family, partners or housemates. When this happens, it can actually stop us from taking action to improve our drinking habits, even when those habits aren't working for us.
Alcohol can also negatively affect our relationships. It can heighten tensions, get in the way of clear communication, and mean we are less present for each other. And if someone close to us is drinking heavily, it can cause huge worry.
Alcohol is strongly associated with mental health problems like anxiety and depression. Throughout the pandemic, these problems have undoubtedly got worse for many of us. As we return to a more normal life, there will be new pressures too: pressures to drink, sober shaming (being made to feel not drinking is wrong), and the pressures we put on ourselves to get back to 'normal' socialising and student life.
So, in support of this year's campaign, Sussex is speaking out about the impact that alcohol can have on our relationships, encouraging us all to talk and be prepared to listen more, about the way your own or someone else's drinking is affecting you and those around you, and to consider making some changes for a healthier and happier life.
If you have concerns about your own drinking, you can find information on DrinkAware. You can also speak to a student advisor from the Student Life Centre about any concerns you have about your own life as a student.
If you're worried about someone else, you can find advice on the DrinkAware website.
Find information about the support available on campus and in Brighton and Hove.
The Students' Union offers a wide range of activities to take part in, many of which are alcohol–free.
Tools and resources