Your Future: Finding work experience, internships and placements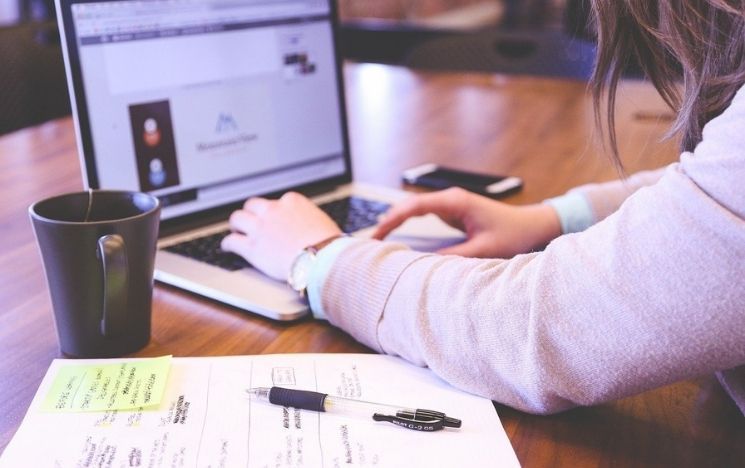 All experience is useful and will help you develop valuable skills for the future.
Flexibility is key, so be open to all options: volunteering, temp work, part–time work, work shadowing and graduate roles that you might not have considered before. Use our finding jobs and experience pages to explore your options.
Current student Jamila completed a placement before her final year. Speaking about the value of her experience, Jamila told us:
"I learned SO many things about myself and the skills I never thought I had. From events organisation to planning social media feeds, I've gained many skills that will benefit me for life. I still can't believe I know how to edit a podcast now."
"If I could give one piece of advice to any budding placement students, I'd say don't be discouraged by rejections. It is totally worth it in the end."
Here are five things you should consider:
Make your applications count
Good quality, tailored applications will make the biggest impact, so make sure you are targeting your CVs, covering letters and applications to each role you apply for. In a competitive market, showing the employer you've really done your research will make you stand out. Find templates and tips on our applications webpage.
Build your networks
Building your professional network has multiple benefits:
you can connect with Sussex alumni
speak to employers you are interested in
find out more about how to get into potential career areas
build experience and ultimately secure a job.
Create a LinkedIn profile and build your networks, and check out Sussex Connect.
Use your time wisely
Using specific curated careers information will really help your job search, as it will help you search the most relevant job sites to the career area you are interested in. This saves time and allows you to be much more targeted in your job search efforts.
Make use of the support available to you
Use your careers service!
We have an extensive range of support available to you both during your time at Sussex and for three years after you graduate.
Talk to a Careers consultant about your plans, get feedback on your applications, come to our events and keep an eye on our vacancy pages on the CareerHub.
One more thing…
They're good opportunities to hear from employers now working in a variety of sectors and industries about how they got to where they are now and how you could go on to do the same.
Check out the Career lab for opportunities and search for vacancies on the CareerHub.
Remember that you might need to adapt your plans but be open to opportunities even if they aren't completely related to your long-term goals.
---
The Careers and Entrepreneurship team is here to support you throughout your time at Sussex.
Whether you're applying for a job, internship, or placement, working on your CV, thinking about starting your own business or social enterprise or considering your career options.
Find us online and contact us on the Careers and Entrepreneurship website.