Virtual events and support: what's on this month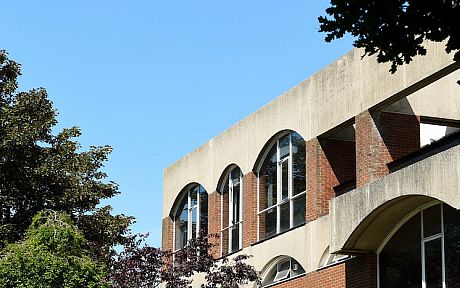 There continues to be lots happening online to keep you in contact with each other and help you stay entertained or learning something new.
Things to do
On the Things to do pages you can browse activities coming up – including another Hot drinks and hot topics discussion, International networking night, Wellbeing check-in and the Sussex Universe lecture series on YouTube.
You can view the Res Life online events calendar for 16-27 November [PDF, 552KB], as well as information about online drop-ins [PDF, 53KB].
If you're an international student, there's a new weekly series from your dedicated support team. The next online event – a Student Connector takeover – is coming up on Wednesday 18 November.
And, if you're a final-year undergraduate, you can drop in on Zoom to talk about your course with Dr Graeme Pedlingham, Deputy Pro Vice-Chancellor for the Student Experience.
Staying active
Sussexsport is running the Stay Home with US programme of online classes, blogs and downloadable home workouts.
If you're not self-isolating you can also exercise outside (with one other person), so there are green spaces like Stanmer Park or a walk along the beach to enjoy.
See more resources to help look after your wellbeing.
From your Students' Union
Check out the Students' Union's What's on page for a whole range of online events and student-led activities to get involved with.
You can still sign up for the Buddy Scheme to be matched with another student. It's a great way to get some friendly support and get to know someone new.
Disability History Month
Disability History Month happens nationally across November and December, to celebrate the contributions and history of disabled people and to promote activism in the face of ableism.
The Students' Union is curating a programme to celebrate Disability History Month and would love to hear about any events you may be putting on. The Events team can help you with ideas and help you reach more students through the SU event listings. Contact them on events@sussexstudent.com.
Each event has to be open to Sussex students and must go through a risk assessment and external speakers procedures before being confirmed.
Fill in this short form to let the Events team know what you are planning or want to see as part of Disability History Month.