Your future: finding work opportunities in the digital marketplace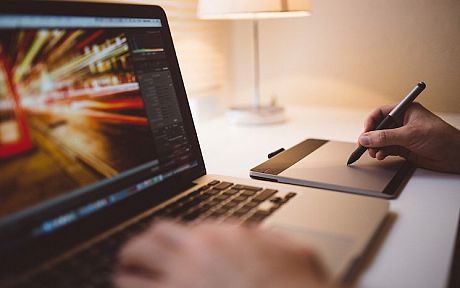 Getting work experience of any kind can be valuable – through volunteering, part time jobs, internships, placements and research projects, to name a few. It helps you develop relevant real-world skills like team working and good communication skills. But just how possible is getting work experience in the era of Covid-19 restrictions and an increased move to working from home?
Good news – there are still lots of opportunities available. Those interested in placements should start looking now, and CareerHub is a great place to start with 147 placements currently advertised. Summer internships are starting to be advertised, but the majority will come up in the next few months. There'll be more placements and internships advertised into the new year, so keep checking! For sector-specific vacancy sites, have a look at our sector guides. Also check out RateMyPlacement for a great source of vacancies.
Some employers are moving a few or all roles to a virtual format, with some staying face-to-face. We know from our experience of the pandemic so far that staying adaptable is key as things can change depending on progress with COVID-19. Gaining experience working from home is still highly valuable, especially as many work practices have changed to incorporate it.
Employers are working hard to create interesting, real-world related virtual experiences. Prospects has good information about virtual placements and internships with links to key employers, and look at Forage and Classof2020 too for more exciting employer virtual programmes.
Different careers can require specific types of experience. For instance, volunteering is important for careers within charities, international development, health, education and ecology. For law, vacation schemes are a key way to gain relevant experience. To find out more about the types of experience that are important to careers you're interested in, have a look at the 'experience' section of our sector guides. They also contain key sector-specific vacancy sites for finding placements and internships. To support you in finding other types of experience have a look at our Finding jobs and experience webpages, which link to vacancy sites for areas like volunteering.
If you're finding it hard to get something suitable, try free online learning opportunities. There is a wide range of courses that could help you develop key areas of knowledge and skills for different careers and will be valued by employers in demonstrating your motivation and drive. As part of the Library's Digital Discovery Week you will also find webinars and resources for digital careers.
So, although we're in a different world right now, there are still lots of ways that you can gain experience to help you in your future career.
Image via Pixabay