Your studies: accessibility tools and tips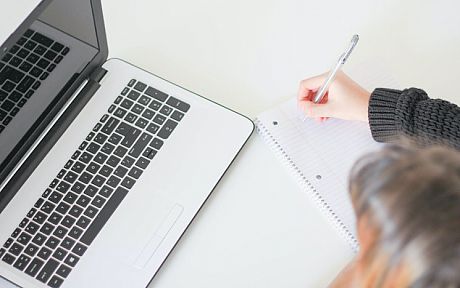 Thursday 20 May is Global Accessibility Awareness Day; a day to get us all talking, thinking and learning about digital access and inclusion. Did you know about some of the different accessibility features in the popular tools available to you at Sussex?
With over one million searches performed each year, Library Search is one of our most used tools. It allows you to perform the broadest search across the widest variety of our resources; looking at millions of electronic journal articles, ebooks, digital videos, online newspapers and much more. One recent update, to make Library Search more accessible, means that you can now search by voice. This can be done by clicking on the microphone icon at the end of the search box.
There are also features that will make it easier to use the things that you find. For example, if you download a PDF from Library Search or from a database on one of the Library Subject Guides, you may be able to convert into a format that is more accessible to you using the SensusAccess service (for example, mp3). You can also find information about the accessibility options for different types of ebook available through Library Search.
Panopto is another highly used resource for viewing lecture recordings. In the last issue of Flint we looked at how you can speed up or slow down playback to make revision easier, but you can also use keyboard shortcuts for video viewing too. The ITS blog contains further information on Microsoft accessibility features including how to play back your emails in Outlook.
On the Technology Enhanced Learning web pages you will also find guidance on how to change settings on your computer and other software that you may wish to use. This includes information about reasonable adjustments and who to contact for more help and support if needed. The Sussex Regional Access Centre also provide details about some of the assistive technology available.
If you'd like to learn more, there are many events and activities that you can join throughout the day, and we'll be sharing helpful links through the Library social media channels for you to explore.
Image by J. Kelly Brito on Unsplash