Disability History Month: see what's on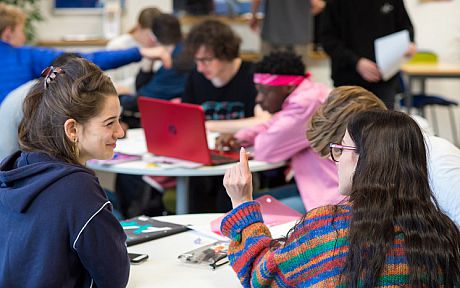 Sussex is marking UK Disability History Month, an annual event that aims to create a platform to focus on the history of the fight for equality and human rights for disabled people.
From 18 November to 20 December, the University will be flying a purple flag from Sussex House throughout the month.
And on Tuesday 3 December, International Day of People with Disabilities (IDPWD), Attenborough Centre for the Creative Arts will be lighting its building in purple in support of disabled people and accessibility.
You can get involved in Purple Light Up, a global movement to draw attention to disabled people and their economic empowerment, by wearing purple on campus on 3 December.
The University is celebrating UKDHM with other events and activities on campus.
On Monday 9 December, an exhibition in the Meeting House will highlight the University's ongoing work to deliver its goal on Accessible Sussex, which forms part of Inclusive Sussex, the Equality, Diversity and Inclusion strategy; come along any time from 1-2pm.
Other events include charity fundraising in the School of Education and Social Work and a 'tea and talk' event at the School of Life Sciences.
The Students' Union programme of events is curated by Callum Chapman, Students with Disabilities Officer, and funded by the University. Highlights include an autism-friendly networking coffee morning, wheelchair basketball with ActiveUS and an accessible meet-up with the Sussex Dog Walking Society.
There's still time for you to access funding and support to host your own event as part of the Students' Union's Disability History Month programme.