Our community: read about Alexandra's path from student to curator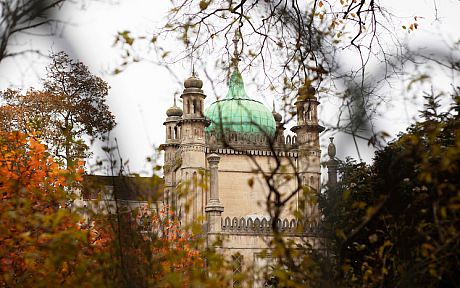 Leading art historian, author and curator Dr Alexandra Loske first came to Sussex in 1999, working in the Language Learning Centre. Twenty years on, one of her strongest early memories is of watching the eclipse with colleagues on the lawn outside Arts A.
In 2005 she embarked on her MA in Art History at Sussex. Then, with the encouragement and support of her supervisor, Dr Meaghan Clarke, Senior Lecturer in Art History, Alexandra won an Arts and Humanities Research Council collaborative scholarship to study for her PhD in colour theory with the Royal Pavilion. It was the start of a career-defining relationship with the Pavilion and a rich partnership for the University.
As well as her roles as art historian, writer and curator (and occasional colour-consultant to the fashion industry), Alexandra feeds her expert knowledge into teaching at Sussex.
Read more about Alexandra's work in the online edition of this year's Falmer magazine.