Your studies: top resources students are using at the moment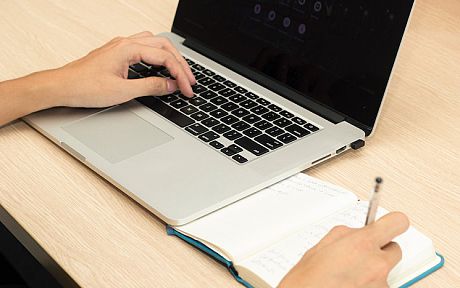 In this edition we're sharing with you the Library resources that Sussex students are currently using most, so you can learn from each other. Here are the five most viewed pages from last month.
1. Library Search
In previous editions we've explained how key Library resources can be accessed remotely and that Library Search is a great place to begin your searching. Throughout April there were over 91,000 search sessions carried out using it!
Library Search is doing the broadest search across the widest variety of our materials, the vast majority of which are available online. It is designed for academic searching and more specifically for University of Sussex students, so it's easier to find more relevant, more authoritative and more appropriate results than you would using Google. The help link at the top of Library Search will take you to a guide that shows you how to search effectively.
2. Find and request books
While the Library building is closed we're working hard to provide a remote service and the Find and request books page shows you exactly how to find the digital materials that you'll need for your studies. This includes a new video we've created to show you how to find ebooks with Library Search.
3. Online Resources A-Z and Subject Guides
On this page you'll find all of the different academic databases that we subscribe to (listed alphabetically under the A-Z tabs). These databases contain a wide variety of high-quality academic materials: journal articles, specialist archives, newspaper databases and much more.
To make things easier for you, we've also grouped the most relevant databases together on the corresponding subject guide – for example, you'll find the databases most useful for studying history on the History Guide. There were over 17,000 views of these guides last month.
4. Critical essay writing
You'll find the Critical essay writing page in the 'Writing and assessment' section of the Skills Hub. It provides guidance on the different processes involved in academic writing, such as structuring an essay and developing your argument. You can hear from students, tutors and Royal Literary Fund fellows about the best ways to develop this important academic skill.
5. Harvard style referencing
This is another Skills Hub page that provides examples of how to reference different types of materials (books, journals, websites etc.) in the Harvard style. Don't worry if you're required to reference in a different style – you'll find a similar page for each of the referencing styles used at Sussex.
There are plenty of other useful resources on the Library website and Skills Hub too. Have a look at our article from the last edition to see how you can make the most of our digital services.