Get involved in Freshers' Week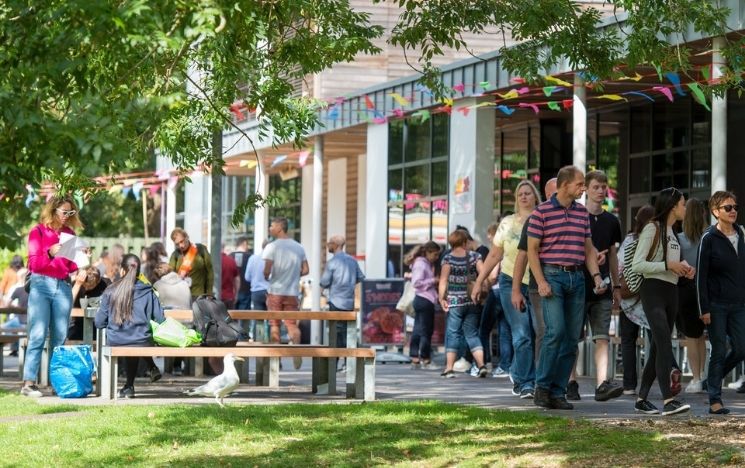 Freshers'21 consists of a whole week of amazing events brought to you by the University of Sussex Students' Union, aimed at welcoming everyone to campus this year.
There's a packed programme catering to every taste, including:
With over 200 stalls on offer, the Freshers' Fair (both in-person and digital) is your perfect opportunity to explore the many societies, clubs and student activities available to you during your time at Sussex.
Come and join us for the in-person event on Monday and get your iconic Sussex SU tote bag, freebies from local businesses and meet lots of new people.