Your studies: resources for online learning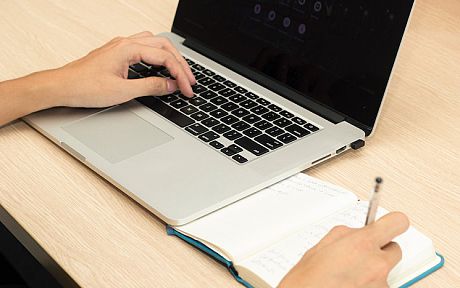 The Summer term may look a bit different this year but rest assured that University staff are here to support you to continue your studies online. Here are some of the resources and tools available to help you.
Learning from home
If you haven't already, explore the new module in Canvas showing you how to study effectively online – from how to engage in discussion forums to creating your own personal study space.
You can find regular online learning updates and the latest University advice and guidance on your education on the Coronavirus pages.
Researching online
Key Library resources can be accessed remotely: Library Search is a great place to begin your searching and on your Library Subject Guides you'll find the highest quality academic resources for your subject area.
Based on the questions that you've been asking us, we've also created a new Library FAQs guide to help you navigate the Library and its resources remotely.
If you need help using any of these resources just ask the team through the instant messaging service on the Library homepage.
Using Zoom
You can use video conferencing tool Zoom to hold catch-up calls or study sessions with other students, or meetings with your tutor or supervisor. The University now has a Zoom license, meaning you can log in with your Sussex details and there will be no 40-minute time limit on calls. Make sure you read guidance from ITS to help you get started and use Zoom securely.
Study skills and careers support
Designed specifically for Sussex students, on Skills Hub you'll find tips on time management, essay writing, referencing guidance, advice on digital wellbeing and other resources.
If you're in your final year, enrol in the 'Writing your Dissertation' Canvas module to help you work through your dissertation in the coming weeks. Hear from academic experts who were once in your shoes, students who are currently at the same stage as you in the writing process, and watch and listen to brand new podcast and video resources, brought to you by the Academic Skills team, Library and Careers and Employability Centre.
In this module you'll find the new Library lunchtime bites training that starts this week. You'll see a new bite-sized research skills video appear every day!
As part of a weekly update series, the Careers consultant team has also put together some tips to help you think about your career options and develop your skills while studying at home. You can access the Careers service daily for tailored support – find more information on their pages.
Photo by Van Tay Media on Unsplash