Your studies: tips and support for online learning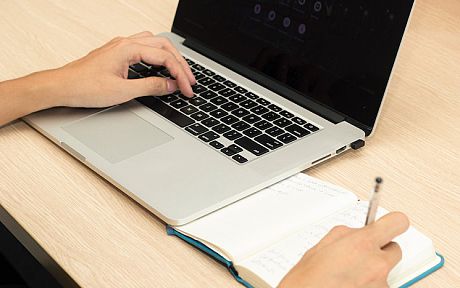 Although you may be new to online learning, rest assured that the University has experience of delivering online distance learning courses along with a variety of digital services, and will be here to support you, wherever you may be.
Studying online
In addition to your current modules, you'll shortly be invited to enrol on a new module in Canvas showing you how to study effectively online. From advice on how to engage in discussion forums to tips for creating your own personal study space, it contains the essential information that you need to start studying online.
Researching online
Key Library resources can also be accessed remotely: Library Search is a great place to begin your searching and on your Library Subject Guides you'll find the highest quality academic resources for your subject area. Should you need help in using any of these resources you'll also find an instant messaging service on the Library homepage.
Online support
With so many resources available online, it's not always easy knowing where to start. We'd always recommend that you start off by looking at Sussex materials as these have been designed specifically for you, and a great example of this is the Skills Hub. Here you'll find tips on time management, essay writing, referencing guidance, advice on digital wellbeing and much more.
Your digital wellbeing
If you're feeling worried or struggling to cope, please make sure you speak to someone. Contact the Student Life Centre to see how they can help or visit the student wellbeing web pages which also have lots of information about ways to look after yourself. Wherever you are, whatever you're working on, we're here to support you.
Photo by Van Tay Media via Unsplash