Your future: Make it Happen starts this week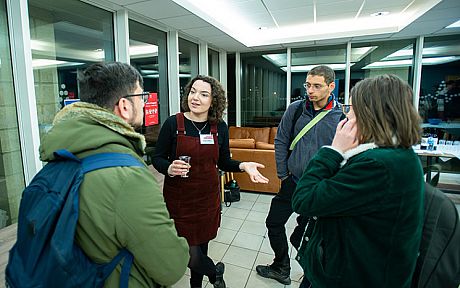 Make it Happen begins this week with Careers in Media and Communications and continues through to Thursday 27 February, with a series of free events featuring inspiring Sussex alumni from a range of sectors and organisations.
From graduates at the beginning of their career journey to CEOs and directors at the top of their field, you'll have the opportunity to hear about how the speakers got into their careers, the steps they have taken, challenges they have faced and what motivates them.
Ahead of Careers in Business, Finance and Marketing on Wednesday 26 February, we spoke to one of our speakers, Yiheng Yu, who graduated from Sussex with a degree in Accounting and Finance in 2017. He now works for Deutsche Bank as a Business Advisory analyst in their Transaction Advisory team, having got his first job with the Bank via their Global Graduate Programme in 2018.
How did you get started in your industry?
I always wanted to work in the investment banking industry, but understood there were certain benchmarks and requirements to get into the sector. During university I spent a lot of time finding out about the expectations from employers, through attending industry talks and networking with friends working in the area.
What's been the biggest challenge in your career so far and how did you overcome it?
My team provides advisory services for relevant stakeholders within Deutsche Bank. As a graduate analyst, my biggest challenge was getting my head around the relevant technical knowledge in a short period of time.
Some transactions have very tight deadlines and to begin with I struggled with wrapping things up quickly, so I made sure to learn the relevant knowledge and information to overcome this. I also received a lot of support from my colleagues, which I truly appreciate.
What's the most surprising thing you've encountered in your sector/industry/job?
Lunch breaks can be very quick – a lot people only have a sandwich for lunch on their desk.
What's the best piece of advice you've ever been given?
Where there is a will, there is a way. This helped me get through many difficult times and to go on and achieve what I wanted to achieve.
What gets you out of bed in the morning?
I always have hope, which gives me motivation to get out of bed and face any challenges.
You can find out more about events taking place throughout the week on the Make it Happen page. Events include: