Sussex Wellbeing Week and University Mental Health Day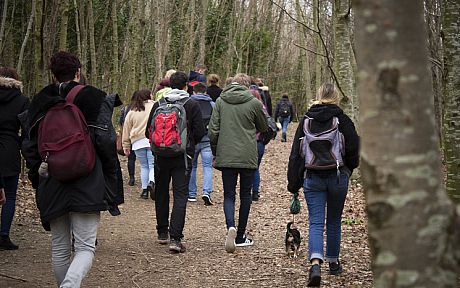 Thursday 5 March is University Mental Health Day, which also falls during Sussex Wellbeing Week 2020.
Run in partnership between the University and your Students' Union, Wellbeing Week aims to:
raise awareness of wellbeing issues
empower you to look after your own wellbeing
give you vital information about where to find advice and support.
We know that being at university can be challenging and demanding at times. Wellbeing Week is an opportunity to take some time out and to discover new tools and techniques.
Highlights include:
free massage
clothes swap and upcycling
mindfulness
the ever-popular Doggy De-stress.
You can also sign up to workshops on dealing with failure, healthy relationships and writing essays.
For information about the full programme of events visit the Wellbeing Week page.
Head to the Sussexsport pages to find out more about activities including Tai Chi and yoga at Yellowave Beach Sports venue.
Show us what you're up to using #sussexwellbeingweek20.
Further support
It's important to remember that we all need support sometimes, no matter how well we try to look after ourselves. This is especially important for people who experience mental health difficulties.
Sources of mental health information
Find further information.
How we can look after your own wellbeing
Visit the student wellbeing pages for information and advice.
Workshops on campus
The Student Wellbeing Team and the University Counselling Service regularly run workshops and courses addressing various student wellbeing issues including anxiety, insomnia and healthy relationships. You can book your place now for sessions including our upcoming Managing Worry and Anxiety workshop.