Your online community: see what's on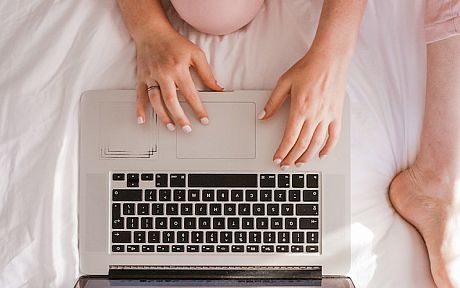 There continues to be lots happening online to help keep you connected, entertained and learning something new.
Things to do – with Res Life Online
The Residential Life Connectors are running virtual activities for all Sussex students, so whether you're currently staying on campus or not, you can get involved if you'd like to.
Visit the Things to do pages to see upcoming event listings. How about saying hello to some potential new friends with Break the Ice(olation) this Wednesday or Friday?
There you can also find recommendations from students for stuff to watch, listen to and more.
Stay Home with Us – from Sussexsport
Sussexsport's Stay Home With Us online fitness and wellbeing programme has a free two-week Back 2 Fitness routine to get you moving.
Take part in live classes every weekday, including:
Back 2 Fitness workouts for all fitness levels
Yoga
Zumba
Pilates
CardioBox.
For free access to classes, you'll need to register and login using your University, BSMS or IDS sign-in via your Sussex Zoom account.
View the full timetable and find Zoom details for each class on Sussexsport's webpages.
There's something for everyone, so however you want to keep moving, we're behind you.
Refreshers' Fair
After the success of the first Digital Freshers' Fair in September, your Students' Union is bringing you a Digital Refreshers' Fair.
The fair will be live from 8am on Monday 8 February, 24 hours a day, right through until 11.59pm on 14 February.
It's never too late to join a sports club or society here at Sussex. Hundreds of student groups, brands and local services are waiting to meet you, so there's plenty to explore.
For the full programme and more information, visit the SU's What's On page.
LGBTQ+ History Month
LGBTQ+ History Month is a national programme that takes place every February. Students' Union listings showcase events from Sussex students, staff and local organisations.
Would you like to host an event or project as part of LGBTQ+ History Month 2021? The Students' Union currently has a small number of grants of up to £125 reserved for these student-led projects. Due to current restrictions, the programme will be solely virtual.
Anyone can organise an event, and you don't have to be part of a club or society to do so, but we recommend teaming up with some friends to help spread the load.
The Events team can support in other ways, such as technical support, booking artists, ticket sales, promotion and health and safety. You can also submit an idea and get advice on how to build it.
To submit your ideas or request a grant, please fill in this short form. For more information, please email events@sussexstudent.com.
Image via Unsplash