Your studies: top resources students are using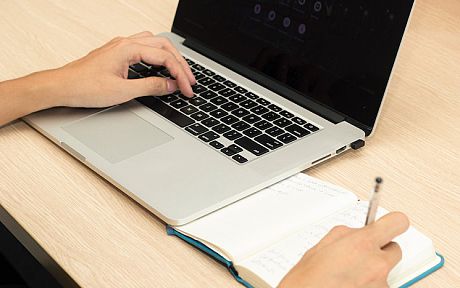 To start the year we're going to look at what resources you've used most in 2021 so far and how they can continue to help you throughout the term.
Library website
The Library homepage remains one of the most visited pages on the University website. On here you'll find our popular Library Search, Subject Guides, chat service and much more.
Library Search is the perfect place to begin your searching: it is doing the broadest search across the widest variety of materials and will help you to find those that are most relevant and most appropriate for your assignments.
If you don't find what you need on Library Search, the Subject Guides are the next place that you should look. On these guides, we've grouped together the most relevant databases for the corresponding subject – for example, you'll find the databases most useful for studying history on the History Guide.
These databases contain a wide variety of high-quality academic materials that we subscribe to for your benefit, including journal articles, specialist archives, newspaper databases and more. One of the most popular databases so far this year has been Web of Science.
If you need help with searching in any of these places, you'll find lots of valuable information on the highly-used Library search skills guide or you get in touch through our chat service.
Skills Hub
The Skills Hub is another highly-viewed section of the website. So far in 2021, the top three pages (with over 3,000 views each) are:
On these pages, and pages across Skills Hub, you'll find guidance and advice on a variety of essential academic skills. For example, on the critical essay writing page you'll find information on the different processes involved in academic writing such as structuring an essay and developing your argument.
You can even book an online one-to-one with a Royal Literary Fund fellows for writing support, or access their online writing resources.
Canvas
In addition to your module sites, two of the top Canvas sites on which you can self-enrol are Academic Skills Resources and, for international students, English Language for Academic Study (ELAS).
The Academic Skills Resources site compliments the Skills Hub and contains videos about a range of academic skills including critical thinking, essay writing, time management and more.
Once you've enrolled you'll also find the Academic Skills Podcast (with episodes such as 'Lockdown study tips') and a section dedicated to our Digital Tuesdays workshops. In this section you'll be able to book on upcoming workshops and catch-up on any sessions that you missed from the Autumn term.
On the ELAS Canvas site you'll find advice by subject cluster, workshop resources ranging from 'punctuation in academic writing' to 'speaking in academic contexts', information guides and more.
This service is designed to help international students improve their academic English and their understanding of British academic culture. In addition, ELAS offer free workshops, 'time to write' sessions and one-to-one tutorials throughout the academic year to Sussex students whose first language is not English.
Image via Unsplash