Festival of music and ideas: see what's on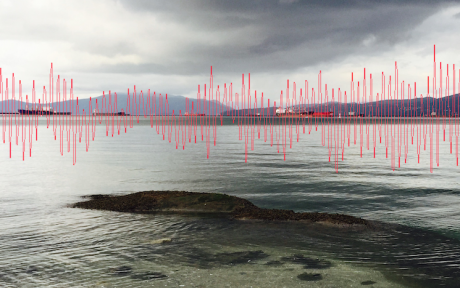 Come along to ACCA from 29 to 31 January to hear new music by Sussex students at Acoustic Ecologies. It's three days of free music, films, sound installations and a chance to sketch your own sound map in a workshop around the Dew Pond at dusk.
The festival of music and ideas is inspired by Hildegard Westerkamp – known as the mother of 'acoustic ecology' – a composer who championed the study of sound as an environment in the 80s. It opens with a debate in ACCA café on Wednesday with Hildegard who will teleconference from Canada, saving on airmiles.
MFM students Dylan Beattie, Ryan Bridgewater, Catherine Ireton, Louis Berna Moya, Pete Myson, Max Worgan and Tim Young will showcase their new work during Acoustic Ecologies Installations from 8pm to 10pm on Wednesday 29 January, 12 noon to 6pm on Thursday 30 January and 12 noon to 4pm on Friday 31 January in ACCA Auditorium and Jane Attenborough Studio.
Other new works by music students will premiere during an immersive surround sound concert on Friday 31 January at 7pm. It features a rare UK sharing of landmark soundscape compositions by Westerkamp (Kits Beach and Beneath the Forest Floor), BEAsT composer Annie Mahtani's Aeolian, and a UK premiere of by Leah Barclay's Migrations Patterns.
All events are free apart from Friday's concert which is a bargain £3 for Sussex students and staff. Places for the Dew Pond workshop on Friday are limited and will go fast, so please book your place at ACCA's website.