Your wellbeing: book on to a new Healthy Relationships workshop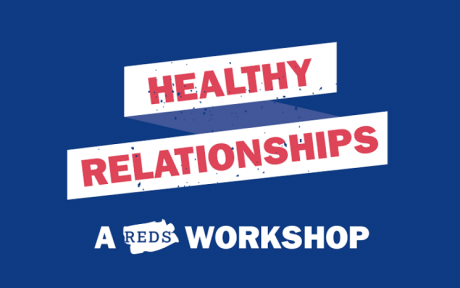 Understanding the boundaries of healthy relationships is key to having an enjoyable and safe time at university. New workshops open to all students are running between Thursday 6 February and Wednesday 25 March.
The REDS Healthy Relationships workshop has been developed in partnership with Sussex students and will be delivered by postgraduate student trainers who already have experience in this area.
During the two-hour session you'll think about different types of relationships including romantic relationships, sexual relationships and friendships. It's designed to be interactive and to promote discussion and learning between students.
By the end of the workshop we hope to:
increase your understanding of healthy relationships and consent
increase your understanding of unhealthy relationships including sexual/domestic violence and abuse
make you more aware of how to find help and support
identify steps we can all take to help build a positive culture on campus and in our community.
These workshops are part of the wider REDS programme, which promotes the values of Respect, Equality, Diversity and Safety within the Sussex community.
You can find all date options for this term and book your free place via Eventbrite.