Your say: Student Barometer – what's next?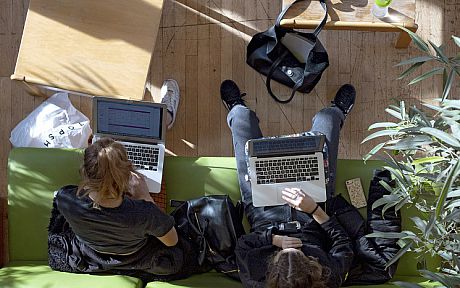 Thank you so much to those students who took part in the recent Student Barometer. The survey, which ran during November and December 2019, gathered valuable feedback about your experiences at Sussex.
Initial results at Sussex show that 91% of respondents reported overall satisfaction with their experience. 81% of students who took part in the 2019 survey said they would recommend Sussex to others, by either actively encouraging or encouraging them if asked.
What happens next?
By the end of February the University will receive detailed student response data, which will be analysed to identify priorities for improvement as well as what's working well.
In the meantime we're still listening. Using the Enlitened app you can answer questions and submit ideas throughout the year. Or take suggestions and issues to your Student Reps, who work with your School to make improvements. You can find out about these and other ways to have your say on the Student Hub.
And students won prizes!
Six prize draw winners have been randomly selected by the survey provider. Each student has taken their pick of a £500 voucher from STA Travel, Currys PC World or Sainsbury's. Congratulations to all.
First-year Physics with Astrophysics student Gregory Nicolas got a Currys PC World voucher while Economics student Cordelia Mo and Psychology student Tyler Cohen chose Sainsbury's.
Mark Demitry, also studying with the Business School, decided on a Currys voucher. He commented: "I took part in the Student Barometer to reflect on my university experience so far."
Another winner from the School of Psychology, Will Utting, said: "I took part in the Student Barometer survey as I feel it's an important way to give some insight into the things us students feel are going well, and others which could use improvement. I had a few suggestions concerning my accommodation which I felt needed addressing and felt taking part in the survey would be a good way to get this across."
Medical Neuroscience student Krissy Ryan shared her views and won an STA Travel voucher. She added: "I took part in the Student Barometer as I feel it's important for the University to hear from as many students as possible regarding their experience, in order to make life at uni rewarding and exciting. I will be using the travel voucher to go and see some friends who have chosen to do a year abroad. It will be nice to experience something new."