Trial It Week: try free swimming and more with Active US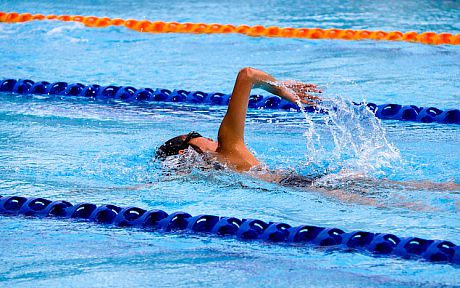 The new term is a great time to try activities you may have missed the first time around. As part of Refreshers, Active US is hosting a very special Trial It Week of free activity on and off campus.
Most Active US sessions will be completely free between Monday 27 January and Sunday 2 February.
There's no need to book and you don't need to have a sports membership to attend – just turn up with your student card and jump right in.
The sessions will be led by our student activators at either the Sport Centre or the Falmer Sports Complex on campus. Check out the Active US timetable on Facebook and Instagram for more information.
Choose from a range of activities, including:
Wheelchair basketball
Cheerleading
US Girls Can football, basketball and cricket
Badminton
Squash
Men's football
Futsal
Running (beginners and experienced)
O2 touch rugby
Dog walking
Volleyball
Tennis
Dodgeball
Netball
Basketball
We'll be running some exciting one-off events like UV Badminton and an Inner Warrior Women's Rugby session, too. Find out more on the Active US Facebook page.
The University's martial arts clubs are offering their first session free for newcomers, so why not try Shaolin Kung Fu, IMA or Kickboxing at the Sport Centre?
And swimming at select pools in Brighton & Hove is also free during Refreshers Week, as part of our Trial It tasters. Find out more about free swim week and year-round discounted swim offer for students on the Sussexsport web pages.
If you can't make it to Trial It Week, don't worry. The Active US timetable runs all week during term time and we'll also be running an all-new Dance Week next month. From Monday 3 to Friday 7 February you'll have the opportunity to dust off your dancing shoes and tap your toes to Zumba, Musical Theatre, Cheer and more. Visit the Active US Facebook page for updates.
Photo by Marcus Ng via Unsplash