Your studies: helpful revision resources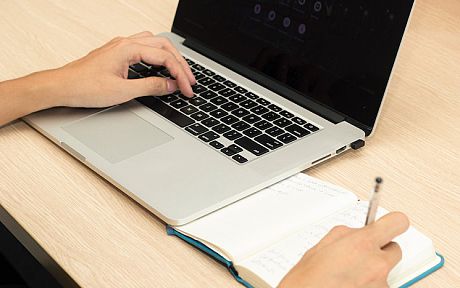 During revision week you can catch up with any study skills training that you may have missed through our new Revision Week web page. We've highlighted one short video for each day of the week recapping some of the training that we think might help you most, such as how to convert PDFs into MP3s to give yourself a screen break.
Each day you'll find links leading through to further information that will be useful for revision and exams, and we'll be tweeting tips from the Library account throughout the week. For example, did you know that you can change the playback speed of videos on Panopto to save yourself valuable time? You'll see a button labelled '1x Speed' at the end of the video progress bar; click on this button for options to speed up or slow down the video playback.
You'll also find useful information on the Revision and Exams section of the Skills Hub. There is essential guidance about active revision strategies on the Revision strategies and memory techniques pages. Active revision, as opposed to passive revision, has been shown to be more effective in helping students learn. Try to avoid passive revision where you just read through your notes as it's unlikely you'll engage with the material.
Creating mind maps can be a great way to revise actively as it helps you to identify connections between ideas. You can request a home-use license for MindView (mind mapping software) from the IT Services Help site. Creating flash cards can be another good way to actively revise and there are free online tools like Brainscape that can help with this.
There are plenty of places that you can find revision support and assessment support should you need it. On Friday 7 May, to finish the week, the Library will be running a lunchtime Zoom drop-in should you have any questions (or you can add them to the Padlet at the bottom of the Revision Week page if you prefer).
In addition to the drop-in you can also book a 1-2-1 training session with a member of Library staff or use the chat box on the Library homepage if you have questions. If you need support with writing, you can also book a 1-2-1 tutorial with a professional writer from the Royal Literary Fund or use the online Alex Essay writing tool and Academic Writing Guide.
Good luck with your assessments.
Image by Van Tay Media on Unsplash