Student Awards: join the ceremonies virtually this month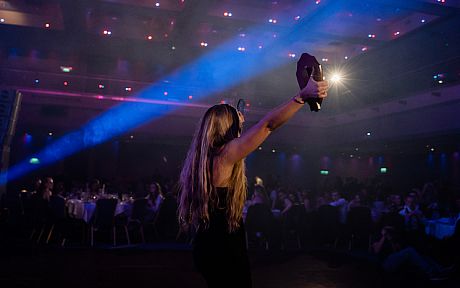 While we can't celebrate the Student Awards 2020 in person, the Students' Union is hosting virtual ceremonies to mark students' achievements and hard work.
You can join the ceremonies from home over three evenings in May, where more than 40 awards will be presented. Categories will include sporting moments, green impact, events, student staff and many others.
Tuesday 12 May: Societies and Student Media Awards
Wednesday 13 May: Sports and Activities Officer Awards
Thursday 14 May: Student Voice, Volunteering and Communities and Student Staff Awards
Plus, a special mention for the Outstanding Contribution to the Students' Union each evening
The awards will be hosted via Zoom. Tune in from 5.45pm for a 6pm start for each event. Head to the Students' Union's virtual event listings or the Facebook event (Student Awards 2020) for more information on how to take part and to see the full list of nominees.
So, get ready to put on your finest outfit (or your pyjamas), pour yourself your drink of choice and join Sussex's first Virtual Student Awards!