Your studies: discover your next top resources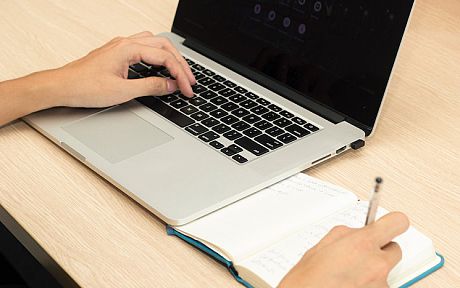 In the last edition of Flint we highlighted the top resources that Sussex students are currently using and why they are so important. While these are a good place to start, there are other, less widely-used resources, which may help you just as much. So let's take a look at what may become your next top study resources.
The databases at the bottom of your Subject Guide
The Subject Guides contain a variety of high-quality academic databases for specific disciplines and although they are one of our most used resources, we know that some of the databases listed on these Guides are not. The databases are listed alphabetically, not by how useful they are (as this will depend on your particular piece of work), so it's important to scroll through the whole list to find the ones that will help you most.
You can also try looking at different Subject Guides. For example, on the Business Guide some of the databases further down the list include Orbis and Mintel. Orbis is invaluable for Business students and contains comprehensive information on listed and unlisted companies worldwide. Mintel produces hundreds of reports into consumer markets every year which may not only be useful to those studying business but also consumer psychology and product design.
'Critically evaluating information' pages on the Skills Hub
The Skills Hub brings together advice and guidance to help develop your academic skills from different parts of the University, including the Library, Careers and Employability Centre, IT Services and more. Some parts of the Skills Hub are very highly used but other parts are not, and there is useful information that you might be missing.
It's a big site but one quick way to find what you need is to use the search box positioned at the top of each page. Some of the pages that have been less visited, but are well worth looking at, include the critically evaluating information pages. With so much research available to you, being able to evaluate what you find is an essential skill. In this section you'll find guidance and tips on evaluating webpages and academic texts.
Our Special Collections
The bottom row of navigation on the Library homepage includes a link to Special Collections. Our Special Collections include a number of internationally acclaimed archival, manuscript and rare book collections, mostly relating to twentieth-century literary, political and social history.
Although the Keep, which houses our Special Collections, is currently closed you can still access some of the corresponding digital archives through this page. These include Mass Observation Online, Popular Culture in Britain and America, 1950-1975, Observing the 80s, and the German Jewish Family Archives.
Whether you need an introduction to these resources or have been using them for a while and want to make sure that you're getting the most out of them, we're here to help. This includes our Library chat box if you want to ask us a quick question or bookable 1-2-1s if you need more in-depth support.
Image via Unsplash