Work begins on Stanmer Park restoration
By: Alison Field
Last updated: Friday, 5 July 2019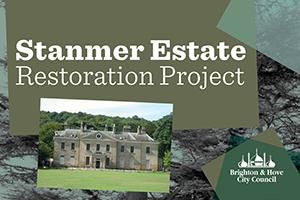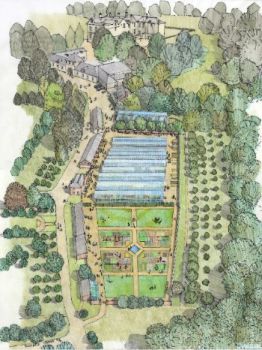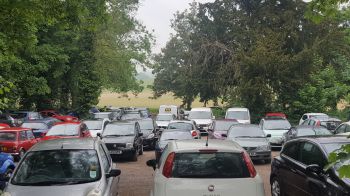 Work has begun on restoration of parkland next to the University of Sussex campus.
Stanmer Park's 485-hectare estate boasts a nationally significant Grade 2 listed landscape and stable block, plus 16 Grade 2 listed buildings in addition to the Grade 1 listed Stanmer House.
In 2017, Brighton & Hove City Council was awarded £3.8m towards the total £5.1m cost of the Stanmer Park Restoration Project by the National Lottery Heritage Fund and BIG Lottery Fund.
Since then, a lot of work has gone on behind the scenes; this included completing the design detail and organising the landscape and building works.
The restoration, which began on 24 June, is expected to take at least 18 months to complete and will include:
A new welcome and information centre at the Lower Lodges (at the entrance to Stanmer Park from on Stony Mere Way), with refreshments, public toilets and bike hire
Improved access to the park
An additional car park and new shared pedestrian/cycle path
Restoration of the walled garden and surrounding areas. (The historic walled garden, originally Stanmer House's kitchen garden and more recently used as Brighton & Hove City Council's plant nursery, is being leased to Plumpton College)
Extending horticultural learning, training and volunteering opportunities
Restoration of the 18th-century landscape and historical features including the Grade II Frankland Monument
Planting over 250 new trees
Creating a 10-year management vision for the park including an estate-wide Woodland Management Plan
A dedicated onsite team to deliver the 10-year vision.
Stanmer Park currently has some limited parking available in designated car park areas on Stony Mere Way and off Ditchling Road.
However, drivers are reminded of the ongoing request not to park in Stanmer Park when they come to work or study on the Sussex campus: the car parks in Stanmer Park there are for park users only.
Brighton & Hove City Council do not provide security patrols for the car parks in Stanmer Park – and there have been instances of vandalism to and theft from cars parked there. The campus car parks, on the other hand, are patrolled by security staff from Sussex Estates and Facilities (SEF).
James Brown, Transport Manager, says: "As ever, we would like to ask all members of our community to respect our neighbours by not parking in Stanmer Park. We are aware that a number of staff, students and contractors do park there, often leaving their vehicle all day. The result is that genuine visitors to the Park are unable to find spaces to park their vehicle."
Find out where to park on the University of Sussex campus.