Introducing the SU's new BAME Ambassadors
Posted on behalf of: University of Sussex and Students' Union
Last updated: Thursday, 4 June 2020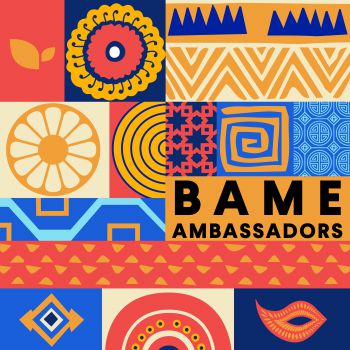 A new team of students working for the University of Sussex Students' Union want to hear from black, Asian and minority ethnic (BAME) students to ensure they are heard and better represented.
Over the next few weeks, the Ambassadors will be trying to speak to as many BAME students as possible, so that they can build a picture of the BAME student experience at Sussex and feed it back to the University's senior managers.
If you are a Sussex student and you identify as BAME, you can contact one of the BAME Ambassadors in the six participating schools:
There are also four BAME Ambassadors for foundation year students:
If there isn't an Ambassador for your school, or you would prefer to write about your experiences rather than speaking about them, you can complete an online survey.
You can also follow the BAME Ambassadors on social media:
The Students' Union received funding from the University to recruit the new BAME Ambassadors, who are paid advocates for their peers.
Similar schemes have found success in other institutions, successfully bringing to the forefront the voices of students from BAME backgrounds and helping to implement change.