Responsible Business and Management: Business School students win PRME competition
By: Serena Mitchell
Last updated: Tuesday, 19 May 2020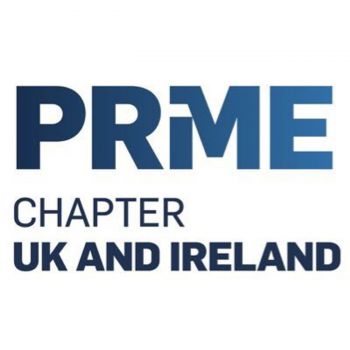 Esme Piechoczek and Andrea Patanè, both MSc Sustainable Development students at the Science Policy Research Unit (SPRU), won second (£300) and third place (£100) prizes respectively in the postgraduate essay category. The 12-strong judging panel from nine different universities commended them both for their original topics and thoughtful research.
Entrants were invited to submit an essay on a broad range of topics related to responsible business, management and leadership themes and consistent with PRME's support for the UN Sustainable Development Goals.
Themes included: business ethics, CSR (corporate nd social responsibility), environmental and development economics, social business models (e.g. social enterprises), social and environmental accounting, green supply chains, responsible marketing, sustainable HRM (human resource management) and responsible management education.
The full list of prize winners is available here.
Read more about Esme and Andrea and their prizewinning entry topics on the Business School blog.