SussexFood chef supports fundraising event for Nepal
By: Craig Ryder
Last updated: Friday, 5 June 2015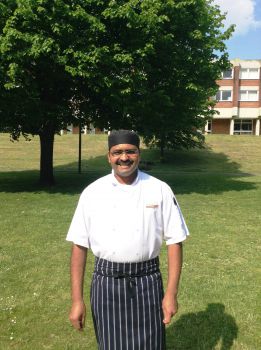 A SussexFood chef is leading the cooking at an Indian festival and fundraising event in Hove this weekend.
Chef Siva Bhavineni is a member of Indian Colours, a social collective that celebrates traditional Indian festivals and brings vibrant Indian culture to Brighton and Hove.
Indian Colours will be holding a Food Mela at Hove Park School in Nevill Road on Saturday (6 June) from 12noon-4pm.
Mela is a Sanskrit word meaning "get-together" and is ubiquitous across the Indian subcontinent. Food is a key ingredient of any Mela and on Saturday Siva's speciality dosas (crepes made from rice batter and black lentils) will sit alongside a dazzling array of other spicy, sweet, garam (hot) and thanda (refreshing!) dishes. There will also be Indian music, art and games.
At Saturday's Mela, tickets cost £4 and the proceeds will go to charities supporting the aftermath of Nepal's recent earthquakes. Siva and SussexFood would like to invite everyone to the Mela to support this cause.
Siva says: "Indian food makes people smile. And if our cooking in Brighton can raise some money and bring some relief to the people in Nepal, then our event will have been a wonderful success."
More infomation can be found on Facebook.