Develop the skills, knowledge, connections and passion to meet the global sustainability challenges we face – and help us become one of the most progressive and sustainable universities in the world.
COP26 Climate Leader prizes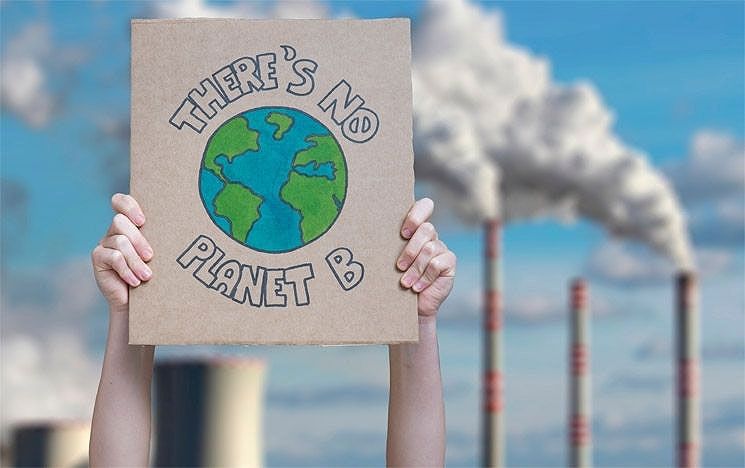 We have announced three £3,000 COP26 Climate Leader prizes.
If you can show outstanding climate leadership in the run-up to and after the UN Climate Change Conference (COP26), you could win one of the prizes.
Who can take part
Any current student at Sussex can take part.
A panel of sustainability and communications professionals will select the successful applications.
What we are looking for
By "outstanding climate leadership", we mean making a personal contribution as an activist, influencer, organiser or innovator towards sustainability.
Examples of this include:
lobbying local businesses or organisations to make sustainable choices – Ella Daish lobbied local supermarkets to persuade them stop using plastic period products and support a pledge
leading climate activism or starting student-led campaigns – the Sussex Students' Union led a local campaign to raise awareness of the climate emergency
starting a sustainability/climate focused society – Leave No Trace and Scoop
promoting corporate social responsibility around climate – such as encouraging others to sign up to sustainability pledges
raising awareness through education, outreach and social media
forming partnerships with local charities and community groups
engaging in democratic processes like youth parliaments.
How to enter
Complete an online application.
The deadline for entries is 1 February 2022.
The winners will be announced in spring 2022.
View the Climate Leader prizes terms and conditions [PDF 141KB].
---
Other ways to get involved
There are many ways to get involved in sustainability at Sussex, from your studies to putting time towards local causes.
Be a champion
We're recruiting a network of volunteers to get involved in implementing our Sustainability Strategy.
Find out how you could become a Sustainable Strategy Champion.
Climate Leadership scholarships
If you're an undergraduate student thinking of doing a Sussex Masters course, you can apply for a Sussex Climate Leadership Scholarship worth £3,000 a year.
EcoGo app
Download the EcoGo app to keep track of your travel and earn reward points for using sustainable transport options.