"Co-creation is right at the heart of decisions and strategic discussions" Professor Claire Smith
By: Polly Wallace-Kruger
Last updated: Tuesday, 30 March 2021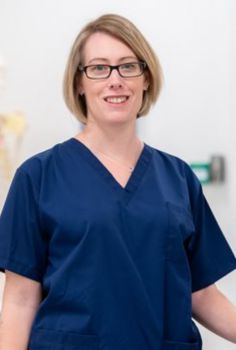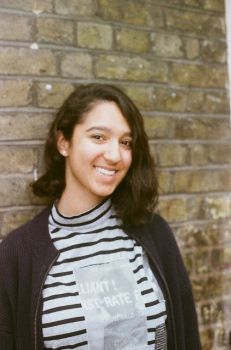 The Connector Programme is a way for students at Sussex to contribute to the university community, by working with Staff Connectors to find strategies and implement ideas that will enhance student life in different ways. The aim is for Sussex to better represent students and provide what they really want and need at university, as well as giving students paid work experience and opportunities to developing leadership, teamwork and communication skills in a professional setting.
Meet Professor Claire Smith, Head of Anatomy at BSMS, Deputy Pro Vice Chancellor for Education and Innovation at Sussex and Staff Connector, and Jessie Phillips, Psychology Student and Digital Connector. In this interview, Claire and Jessie speak about what co-creation between students and staff is like, the impact of the project on the wider student body and how getting involved in the Connector Programme is an opportunity not to be missed.
Connector Programme: Tell us about your Connector work – what does it focus on? Why is this work important?
Claire Smith: The Digital Connectors are core to the development of the digital environment at Sussex. As we all live digital lives we need to ensure that the digital ecosystem supports our lives and learning. This is ever changing and developing. The Digital Connectors are important to enable the student experience and voice come through on all we do in this.
Jessie Phillips: I am a Digital Connector and I work within the Digitally Enhanced Education Programme (DEEP). I act as the student opinion on all matters brought up in team meetings and raise any concerns and suggestions about areas of the online environment that need improvement. As Digital Connectors, we focus on specific online platforms such as Sussex Direct and Canvas, making them as accessible and easy to use as possible. I think Digital Connectors are really important, and especially so since the pandemic started and teaching has moved entirely online. Moving forward, I think this role is crucial because if the university has learnt one thing from 2020, it is the importance of using technology as a teaching tool. One thing that I love about my role is that not only am I able to work alongside other students but also staff members across various different departments within the university.
Connector Programme: What is the co-creation relationship between students and staff like, on The Connector Programme?
Claire: The Digital Connectors are key members of the University team that is responsible for the digital environment. They have direct meetings with the Head of Technology Enhanced Learning, Director of IT and Deputy Pro Vice Chancellor for Education and Innovation. Hence Co-creation is right at the heart of decisions and strategic discussions.
Jessie: Co-creation is such an important part of life here at Sussex as it allows the decision-making process to be influenced by students. The staff that I work with as a Connector are very open to having conversations and are willing to work with students on many matters. However, within the department there are a lot of different projects going on at the same time. Therefore, I've found that to make real progress, I need to be proactive by pushing for meetings and keeping up communication with people.
Connector Programme: How has working with the Connector Programme impacted your personal experience of studying/working at the university?
Jessie: I applied to be a Connector at the beginning of October and started a couple of weeks later. I think a big reason that made me want to apply was that the university had gone entirely online and it seemed like one of the most important issues at the time. I have found it really fulfilling to work in this capacity and it has allowed me to meet so many new people, both students and staff, that I wouldn't have met otherwise. In terms of my academic work, I have had to be more organised and efficient with my time, meaning that the time that I do study, I am more focused and generally procrastinate less.
"I have found being a Connector really fulfilling and it has allowed me to meet so many new people, both staff and students"
Connector Programme: What impact has your Connector work had on the student body?
Claire: It has evaluated aspects of Sussex Direct and made recommendations that were implemented- to benefit the study body. The Digital Connectors' largest piece of work has been in creating and delivering a digital survey that will directly inform the future planning in this area.
Jessie: At the time of writing this article I am still trying to get various changes approved and brought to completion, all which aim to make the life of a student using technology easier. Aside from this, the student body has already benefited from my Connector work through various documents and guides that we have written, explaining to students how to use certain online features. We have also worked with various staff members on regular services provided to students, such as Digital Tuesdays.
Connector Programme: Has anything about your time as working with the Connector Programme surprised you?
Claire: I have been surprised by their excellent skills at working with different groups and adjusting to different and senior levels of meetings. I have been really impressed by the Connectors- so very positive.
Jessie: I was pleasantly surprised when I realised how big the Connector Programme actually was. I didn't really understand how many Connectors there were until I was a Connector myself and was added to the Connector communication channel. I have also been amazed at how the Connector Programme has expanded within the last year. Additionally, I was surprised when I got the opportunity to be on the Connector committee, something I have really enjoyed.
"I have been amazed at how the Connector Programme has expanded within the last year"
Connector Programme: What ideas and advice would you share with others who are thinking of getting involved?
Claire: This is the first year, so I knew the role would develop over time and keeping this in mind has been key as it's also allowed the Connectors the trust and freedom to follow what they see as important to the study body as well as to staff. I would not hesitate to get involved.
Jessie: I would encourage anyone who is thinking about applying to be a Connector to go for it. It benefits not only you and the people directly involved but the entire student body at Sussex. I learnt and developed so many skills while in this role that will benefit me in the future. Being a Connector is great fun and you get to meet so many lovely people along the way. A piece of advice that I would give to someone who is starting their role as a Connector would be to think about what you want to get out of this role as well as what you aim to achieve. As my role as a Digital Connector comes to an end, I can honestly say that I have achieved what I set out to at the beginning, and I have also developed personally in the role so much more than I thought I would.
The University of Sussex Connector Programme- how students and staff make positive change together.
Learn more about the Connector Programme on our staff website, on the Student Hub or on Instagram @studentconnectors_ You can contact the team on studentconnectors@sussex.ac.uk