Find out about our Ask Us campaign, which encourages staff to wear Ask Me badges.
Look out for Ask Me badges
If you're unsure where to go on campus, look out for staff wearing orange Ask Me badges. You can stop them at any time to ask a question.
If they cannot help you directly, they will know who can.
Some reception desks will also have information leaflets to hand.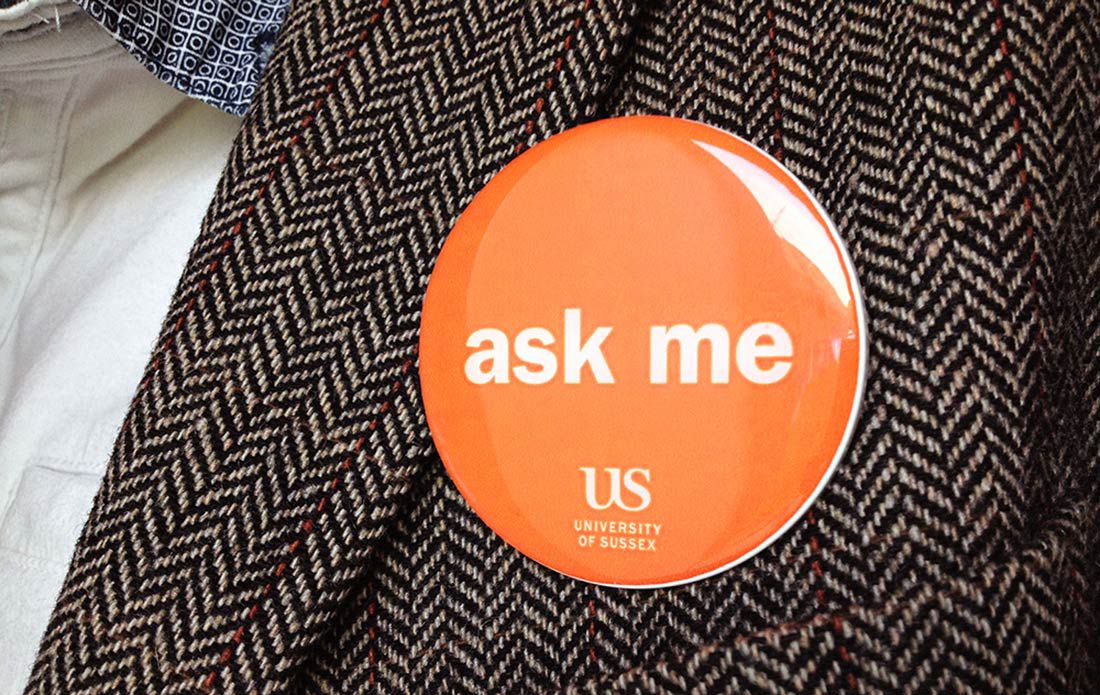 Visit our Welcome Hub
If you need help, you can also go to the Welcome Hub at Library Square or our help desk near Bramber House.
These are open from 10am to 4pm during Welcome Week and the first week of term.