View Flint articles from previous issues and catch up on anything you've missed.
---
The Student Centre in numbers
Posted on behalf of: Student Communications
Last updated: Monday, 25 April 2022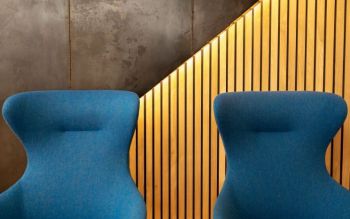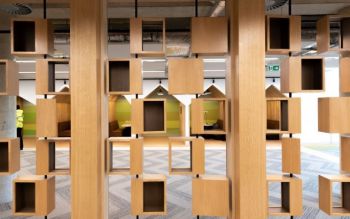 Did you know that...
6,000 litres of fresh air are supplied to the Student Centre every second? If you could fill the Student Centre with drinking water, it would contain enough to keep all the students and staff at the University fully hydrated for more than a year.
Here are some other curious facts about the new Student Centre:
The Student Centre has a surface of 3000m2 – that's a lot of floors to clean!
So we've scheduled 4211 hours of cleaning per year to keep your Centre clean and tidy.
There are 36 confidential rooms for student appointments with University student support staff.
With 864 places to sit, including 29 comfy sofas – you've got plenty of room to work, eat, relax or socialise.
There are 43,000 km of data cable in the building and 875 data points - so you can be connected at all times.
With 140 lockers available you can store your things whilst you're enjoying all the different spaces and facilities in the Centre.
There are 65 display screens around the building – the largest one is 2.16m x 3.84m, and it's located in the Workshop area.
Right by the reception area there's an interactive wall with 40 movable boxes – watch this space: our Student Connectors are planning to use it for exhibitions that you can contribute to.
1 'Zip Water' tap in the Heat and Eat area – it gives instant hot water, heating just enough hot water for what you need and no kettle in sight!