View Flint articles from previous issues and catch up on anything you've missed.
---
Sussex in 60 Objects
Posted on behalf of: Student Communications
Last updated: Monday, 9 May 2022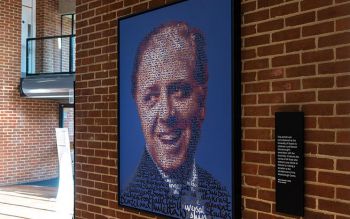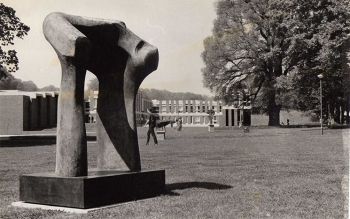 Events and activities to mark Sussex's 60th anniversary year continue. Remember, you can see the latest events (both online and in person) and follow along with a look back through our photographic archive on social media with #60YearsOfSussex.
Now there's a new way for our students to get involved, with Sussex in 60 Objects.
In celebration of the many parts that help to make the whole, we've trawled our archives, campus and memories to select items that we feel reflect what's special and unique about Sussex.
From architectural gems to hidden artworks, innovative research to campus nature, and ceremonial silverware to 'I love Sussex' mugs, there are so many things that help to tell the story of our University.
But we haven't yet reached our target of 60.
As part of our Sussex community, what would you like to add to our box of treasures? Whether it's your Students' Union society hoodie, the most reliable printer in the Library or your trusty B&H bus card, we want to hear from you.
Help us complete Sussex in 60 Objects by sending in your nominations for our final theme – Life at Sussex. We'll then pick our favourites and the final 15 objects will be added to the website to share with our Sussex community.