View Flint articles from previous issues and catch up on anything you've missed.
---
What have your Student Reps achieved this year?
Posted on behalf of: Student Communications
Last updated: Monday, 9 May 2022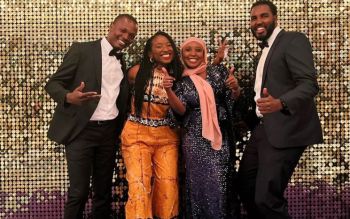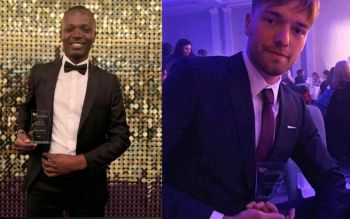 As we near the end of the academic year, it's a great time to reflect on and celebrate the big wins that your student reps have achieved this year!
At the 2022 University of Sussex Students' Union Student Awards, many of your Student Reps were nominated for their incredible achievements in improving the student experience.
The Student Rep of the Year awards were awarded to:
Robert Omwa (PGT International Education and Development)

Matt Barnett (UG Marketing and Management)
Robert Omwa succeeded in securing additional support for international students on his course. He also organised a cultural night to build a sense of community among the course students.
Matt Barnett worked with staff to adapt modules to better equip students for graduating and entering careers in business sectors!
The Student Rep Initiative of the Year award was awarded to Tom Harwood (UG Computer Science). Tom created an online community on Discord, to connect both UK-based and international students. The community now contains over 500+ students in the school and is becoming a centrepiece of their school's communication!
Congratulations to all the nominees!
There were many other Student Reps nominated for doing incredible work making change!
Fran Vincis worked with staff to introduce the first Quiet Room within the Global Studies Department, which is expected to be ready in May, and he lobbied for greater provision of hybrid learning!

Renata Carvalho continued to run the Anthropology Book Club, in addition to organising Anthropology Socials with Niamh Tickner, who has been a proactive sustainability student rep!

Davephine Ayesatta Tholley, Robert Omwa, Kaydeen Morris and Amisha Soni did an incredible job facilitating the online panel event which invited 4 speakers of colour to discuss how confronting colonialism is at the heart of the fight for climate justice!

Holly Wilson organised monthly meetings with the course convenor for Social Work!

Riko Kunisue has done amazing work making Exceptional Circumstances Claim Forms more accessible to international students.

Carlee Gilbert has built a sense of community in their MSc course by organising multiple socials!

And Nick Greenwood and Mikkel Roald-Arboel continue to work collaboratively with staff to improve the student rep scheme for Doctoral Researchers!
Find out more about your Student Reps on the Students' Union website or email studentreps@sussexstudent.com. And follow @sussexstudentreps on Instagram.