View Flint articles from previous issues and catch up on anything you've missed.
---
Show your spirit!
Posted on behalf of: Student Communications
Last updated: Monday, 23 May 2022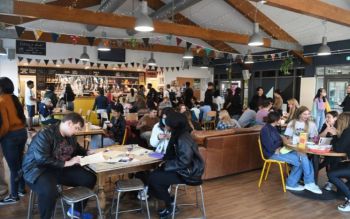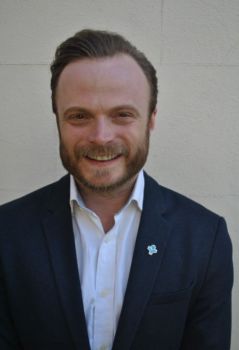 The Spirit of Sussex Award team is excited to host their first celebration event on 8 June 2022 in the Student Centre. This year we will celebrate and recognise the many achievements of almost 500 awardees.
Following earlier announcements, the team can now confirm the event's agenda and special guest speaker.
The Spirit of Sussex Award team is delighted to announce the guest speaker for the event will be Dominic Arnall. Dominic is the Chief Executive of Just Like Us, the LGBTQ+ young people's charity.
Just Like Us runs a number of initiatives to ensure that LGBTQ+ young people are empowered to champion LGBTQ+ inclusion and tackle prejudice. Over the past few years, School Diversity Week - their flagship initiative - has reached schools representing more than 2.8 million young people.
Dominic studied music at BIMM in 2005, and in 2008 he completed his degree, accredited by the University of Sussex, as a mature student.
The event will also be showcasing some of the talented work of our students. To celebrate an incredibly successful year within our entrepreneurship category, we have invited some of our student entrepreneurs to showcase their businesses.
We currently have three entrepreneurs scheduled for the event:
The event will also welcome current students interested in engaging with the Spirit of Sussex Awards, and staff who want to learn more about the SoSA and the many benefits it can have for students.
This will be the first of many Spirit of Sussex Award celebration events, and we look forward to welcoming you on 8 June.
RSVP and book your place here.