View Flint articles from previous issues and catch up on anything you've missed.
---
Autumn nights on campus at the Attenborough Centre for the Creative Arts
Posted on behalf of: Student Communications
Last updated: Tuesday, 20 September 2022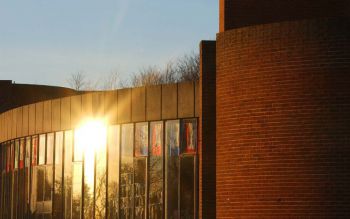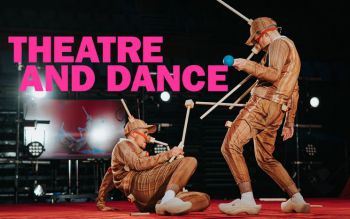 As a University of Sussex student, you have a world-class creative arts centre right here on campus. With live music, theatre, dance, cinema and festivals, Attenborough Centre for the Creative Arts' (ACCA's) autumn season has something for all of you to try this term. Discounted student tickets are available for all shows.
MUSIC: Brighton-based pianist, violinist and composer Poppy Ackroyd performs on Sunday 2 October as part of her UK tour. Her fourth album, Pause, is a collection of 10 solo piano works written during the pandemic.
FESTIVAL: New Writing South & Marlborough Productions present: The Coast is Queer. Brighton & Hove's festival of LGBTQ+ literature returns 7-9 October 2022. Bringing together writers, performers, academics, activists and of course readers, for three days of lively in-conversation events, workshops, films and discussions celebrating queer lives and writing.
DANCE: On 11–12 October, choreographer Seke Chimutengwende presents It Begins in Darkness, a new group dance performance looking at ghosts and haunted houses as metaphors for how histories of slavery and colonialism haunt the present.
THEATRE: Renowned artist duo Rosana Cade & Ivor MacAskill perform their true tale of love and transition, The Making of Pinocchio on 19–20 October. Created in response to Ivor's gender transition, it weaves autobiography with the mythic story of a lying puppet who wants to be a 'real boy'.
MUSIC: In a special double-bill on Sunday 23 October, Manchester-based songwriter, musician and producer Julie Campbell, AKA LoneLady (currently getting lots of airtime on BBC 6 Music)is joined by producer, vocalist, DJ and Tirzah-collaborator Coby Sey(whose album Conduit has just been released).
THEATRE: If artificial intelligence dominates in the future, will human beings end up living with an intellectual disability? Back to Back Theatre pose this question in The Shadow Whose Prey the Hunter Becomes, This unique ensemble of actors with a disability is one of Australia's most globally recognised theatre companies. 26–28 October.
MUSIC: Critically-acclaimed composer, singer and actor Keeley Forsyth performs on Saturday 29 October. The Sunday Times declared her 2020 debut Debris 'one of the most remarkable [albums] in years'. Her new album Limbs was released in February 2022.
Check out the programme, get booking your discounted tickets and invite your (new) friends to join you.