Challenging hate through restorative dialogue
Posted on behalf of: University of Sussex
Last updated: Friday, 18 October 2019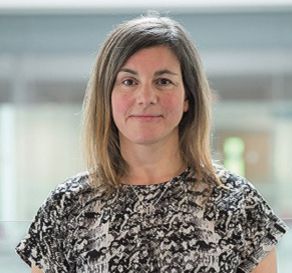 This week (12-19 October) marks National Hate Crime Awareness Week across the UK.
The week, coordinated by organisations including the Stop Hate campaign, aims to bring people together, to stand with those affected by hate crime and support those who need ongoing support.
Hate crimes are crimes committed against someone because of their disability, gender-identity, race, religion or belief, or sexual orientation. Hate crimes can involve threatening behaviour, assault, robbery, harassment or damage to property.
We know that in Brighton and Hove, like the rest of the country, hate crime has continued to rise over the last few years.
Racially motivated hate crimes continue to form the largest number of attacks - at 75% of the total number of hate crimes recorded.
LGBT+ hate crimes, meanwhile, have seen the largest rise: anti-trans hate crimes are up 37%. Religious hate crimes have also risen, with Islamophobic hate crime forming over half of complaints in this category.
At the University of Sussex, we are proud to have a diverse community, and to be a place that promotes kindness and inclusion.
Racism and discrimination are deeply entrenched across society, however, and in every aspect of society from education to healthcare. The University does not exist in a vacuum - so these incidents can and do occur on campus. They can involve members of our student and staff body, or members of the public in the surrounding areas.
Here at Sussex, our Restore Respect scheme, which has been relaunched this week, offers support to individual students who have been impacted by hate crime.
This voluntary scheme sits alongside our formal disciplinary processes and offers a way to respond to hate and prejudice using restorative approaches. A confidential service, it gives the decision-making power about what should happen next to the individual who has faced harm. This may help to prevent repeat offending and develop understanding.
Hate crime is extremely damaging to individuals, to our campus community, and to the cohesiveness of our multicultural society. As National Hate Crime Awareness Week draws to a close, let us be clear that hate crime is not acceptable at this university or in wider society.
Claire Annesley
Deputy Pro-Vice-Chancellor (Equality, Diversity and Inclusion)