Students hear from alumni working at the heart of the BBC
By: Ian Tout
Last updated: Monday, 18 November 2019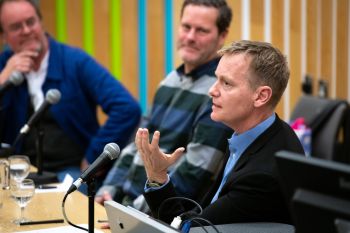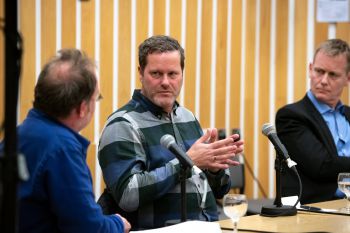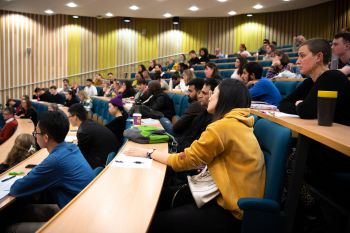 'Content is king' – that was the view from within the BBC from alumnus Peter Davey (Executive in Charge of BBC Children in Need and Sport Relief) at the discussion entitled: Everything you ever wanted to know about the BBC, on 6 November.

Peter was in conversation with Tony Pilgrim (Executive Editor, Radio 4 & 4 Extra) and BBC historian Professor David Hendy, in front of a large and engaged audience of students, staff and alumni. Topics explored included the BBC 50:50 campaign, the evolution of BBC Sounds, balance and impartiality, and the value of content. Many students asked questions, and later enjoyed meeting and talking with Tony and Peter in the reception that followed the event.

Commenting on the evening Professor Ed Hughes, Deputy Head of Media, Film and Music, said 'Events such as this really illustrate how valuable our alumni are. They have a critical role to play in the student experience as role models, and mentors, and in providing inspirational ideas for budding researchers. Ed is going to be establishing a further programme of alumni engagement within the School in collaboration with the Development and Alumni Relations team.