Introduction to Tai Chi and Qigong course, starts Monday 24 February
Posted on behalf of: Sussexsport
Last updated: Monday, 10 February 2020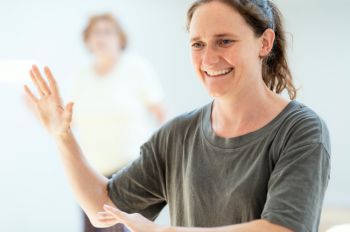 Sussexsport is running a six-week introduction to Tai Chi and Qigong course.
Relax your mind and strengthen your body with this powerful martial art. The course is open to all and is progressive in nature, so you can build on your practice each week.
Running for six consecutive weeks, starting from Monday 24 February from 2pm to 3pm, our gentle course will help you to:
relieve stress through moving meditation
strengthen muscles and joints
practice deeper connection with the body to relieve and prevent injury
alleviate back pain
learn self-defence techniques to feel confident and safe
gently activate stagnant energy.
Classes will take place in the newly refurbished Dance Studio at the Sport Centre, opposite Attenborough Centre for the Creative Arts.
Prices for the six-week course are tiered for students, staff and alumni/members of the public:
£21 University of Sussex students
£24 University of Sussex staff
£27 for alumni/public.
Spaces are limited, so book now by calling the Sport Centre reception on 01273 678228.