WeChat scam targets Chinese students
Posted on behalf of: University of Sussex
Last updated: Thursday, 20 February 2020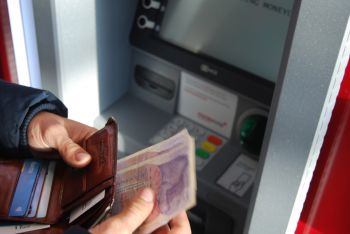 Chinese students are being targeted by fraudsters who are offering to pay their university tuition fees at a reduced rate if they use a 'third-party facilitator'.
At least 150 Chinese students in the UK or their parents have been affected, with the fraudsters paying their fees using stolen bank cards and then taking money from the student. This often means the student has to pay twice. It is thought that at least £500,000 has been fraudulently paid.
In many cases, students are being contacted via WeChat and, in some cases, they are being approached in London's Chinatown and referred to the WeChat groups.
The City of London Police's Dedicated Card and Payment Crime Unit (DCPCU) says that students are often put under pressure by the fraudsters to reach a quick agreement, for example being told that the 'exceptional' exchange rate on offer will expire shortly. In many cases students appear to be sharing their student ID, date of birth, and even their student portal log-in details to allow the fraudsters to 'pay on their behalf'.
Once the tuition fee payments have been made by the fraudsters, students are then being shown the 'receipts' and/or logging into their student portal as 'evidence' the payment has been made. It appears that students are then paying the money via WeChat Pay or by cash to a contact person in China or to contacts in the street.
The University's Head of Financial Operations (Billing and Income), Dawn Buck said, "We advise students to be wary of any approaches which come through WeChat. All fees should always be paid directly by students to the University, rather than to a third-party intermediary. If an offer sounds too good to be true, it normally is."
If you have been approached, please contact the Student Life Centre for further advice and support.
Visit the University's fraud advice page for students to find guidance and updates on fraud attempts.