Sussex students celebrate their studies abroad in photo competition
By: Jonathan Bowditch
Last updated: Monday, 19 October 2020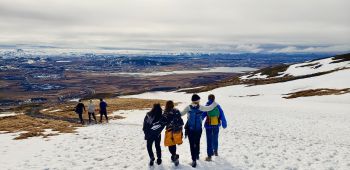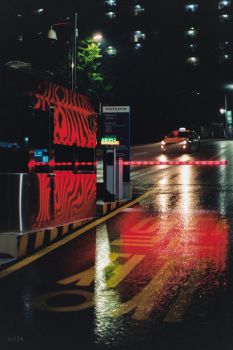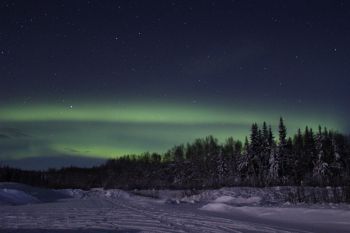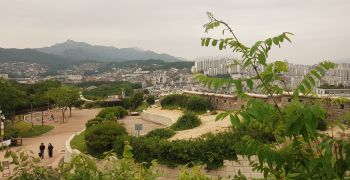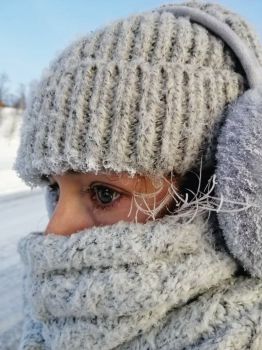 Photos by Sussex students studying abroad show what they had learned about themselves and the world around them.
As the Covid-19 outbreak progressed around the world in early 2020, the University's Global Mobility team provided around-the-clock support to 203 students who wished to return home, including offering central university funding to support their travel. The team also supported an additional 44 students who wished to remain abroad, advising on matters relating to travel, visas and insurance.
"This was a very challenging time for students," said Jon Bowditch, Study Abroad Officer, "with many having to make quick decisions about whether or not to return home as travel restrictions were introduced around the world. Those who did decide to return home often had to leave their group of friends and adopted cities much earlier than they had planned.
"Giving our students a chance to reflect on their whole time abroad – the end of course but also the earlier pre-pandemic months too – was the idea behind our plans for a photo competition. We were overwhelmed with the many fantastic photos and varied viewpoints submitted by our students."
The full set of entries can be found on the Global Mobility blog.
The overall winning entry was from Anna Edmeades, BA Geography with a study abroad year, who studied at the University of Iceland in Reykjavik.
Anna summed up her time in Iceland by saying, "As much as Iceland's beautiful nature is a reason to fall in love with this island, I would never have decided to remain here – when in March about half my friends hurriedly left before borders were essentially shut – had it not been for the group of people that chose to ride things out in Iceland in order for our time not to be cut short. Although strange and stressful times, these were also some of my favourite months in Iceland.
''I have so many fond memories of at-home study clubs once the university had to shut, spontaneous trips to see the Northern Lights, going on hikes or soaking in natural geothermal pools, as well as an epic camper van trip around the entire country to end our Iceland journey. I am incredibly happy to have shared my experiences here with new friends from Sussex and all around the world!"
Stanislaw Rogozinski, MEng Mechanical Engineering with a study abroad year, studied abroad at Seoul National University in South Korea. His photo won one of four runners-up prizes. Stanislaw said: "I feel like this photo best represents the change I went through after going abroad. I've walked past this gate countless times without ever paying much attention to it until the end of my stay in Korea when I've become much better at noticing and appreciating beauty in everyday things."
Rebecca Morgan, MSc Zoology with a study abroad year, impressed the judging panel with her winning photo of the Aurora Borealis. Of her time studying at the University of Alaska Fairbanks in the USA, Rebecca said: "I made friends for life in the short time I was there. I also miss the snow. It is like living in a (very cold (-20/-30C) winter wonderland for half of the year. Just amazing. Not to mention the Aurora Borealis. I remember the first time I saw it. I stood staring at the sky in amazement! I have wanted to see it since I was a child and I finally did. It was worth the wait.
"Studying abroad has given me the opportunity to experience many new things, not only academically, but personally too. I'm doing my third-year dissertation at Sussex based off of data from one of my favourite teachers I had whilst abroad. It's even inspired my future career! I hope to go back to the University of Alaska, Fairbanks (UAF) to study a PhD in the field of polar biology."
Sarah McIllroy Speed, BSc Psychology with a study abroad year, focussed her photos on the benefits she got from connecting with nature. Sarah said, "I come from a small village, and Brighton is a fairly small city with easy access to the countryside and sea. Seoul is a huge city of over 10 million people, and I was worried before I left that I wouldn't be able to find anywhere to feel connected to nature while I was there. These pictures show the places where I was able to find that sense of freedom and feeling of calm.
''Naksan Park also allowed me to feel a sense of calm and being removed from civilisation. The park is very high up and connected to the Seoul fortress wall which overlooks the city. Seeing the city from high up like that, I felt in awe of its size, but I also felt like it wasn't so overwhelming. Seoul's parks, mountains, rivers and streams showed me that you don't have to leave the city to escape the pressures of the city."
Melissa Curtis, BA International Development with a study abroad year, said about her time abroad: "The year was a lot of fun and I would definitely recommend a year abroad to any student looking to make lifelong friends and memories!
"My year abroad in Malmö, Sweden, offered me an additional year to develop as a student, particularly with my presenting skills and ability to work in project groups, which will no doubt be valuable for my final year of study.
"Sweden presented me with wonderful experiences all year round, from day trips to Copenhagen in the autumn, watching the northern lights in Lapland in the winter, hiking national parks in the spring, and evening beach swims in the summer."