Campus works impacting roads, access and transport
Posted on behalf of: Transport Office
Last updated: Friday, 20 November 2020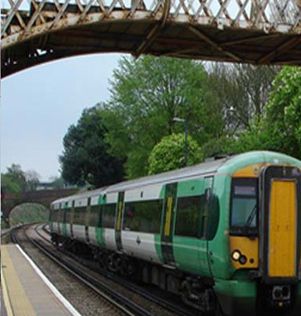 Public transport
Updates from Brighton & Hove Buses
Brighton & Hove Buses are continuing to operate bus services as per the current timetables throughout the lockdown. Frequent updates on local bus services are available on the Brighton & Hove Buses website.
See also advice on travelling via bus in the darker winter months, as well as updates to their journey planning tool.
Updates from Southern and National Rail
Southern and Thameslink train services will be changing from Sunday 13 December. This will include earlier weekday services and additional Saturday services to and from Brighton station. See the National Rail journey planner for specific changes.
Visit the Southern Rail website for updates on train services to Falmer.
Roads, access and other works
Car parks
Upper Arts car park (P7a) is closed this weekend, Saturday 21 and Sunday 22 November.
P1 Science car park: open
P2 Falmer Sports Complex: open
P3 Biology Road car park: open
P4 Sussex House car park: open
P5 Sport Centre car park: partially open
P7 Jubilee car park: open
P7a Arts car park: closed
P8 Park Village car park: open
P9 Lewes Court car park: open
P11 Knights Gate car park: open
More information on parking and transport is available on the Transport website.