How we are working to prevent and address sexual violence
Posted on behalf of: University of Sussex
Last updated: Thursday, 8 April 2021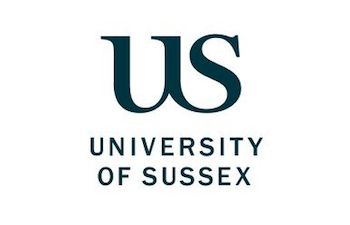 We want to reassure all of our students that the University is absolutely committed to preventing and addressing instances of sexual harassment and violence within our community.
It is unquestionable that sexual harassment and violence is prevalent in our society today. It is important that we are open about this issue and acknowledge that it has impacted many of our students before and during their time at University. We must be able to talk about it as a University community and learn from each other.
Preventing sexual harassment and violence
We are a community that seeks to understand about consent and behaviours. We have seen encouraging take up of our online consent course, which we ask students to complete when they register with the University. Since we launched it in 2019 more than 5,000 new students have completed the course. We are going to make it even clearer that we require all students starting in 2021 to complete the course at the point of registration, but with an important opt out for students who may be triggered by completing the course, due to their previous experience.
We also offer workshops on consent and healthy relationships to all Sussex students and they form part of our whole approach to enabling our students to have a safe and enjoyable university experience. We will be working with the Students' Union to run workshops for all students running societies in 2021/22.
In August this year the University will launch its 'Report and Support' tool that will make it easier for students to report an incident of sexual misconduct, domestic violence or hate crime and receive the support that they need. The tool will enable us to promote and advise students of the proactive support and education around this area that we will continue to grow in partnership with students.
Providing support and taking action
We will support any student who has experienced sexual assault or unwanted sexual attention. You can find information about this support on our website, including how to access help in an emergency, sources of on-campus and off-campus support, your options for deciding what to do following an assault, and links to ongoing support services.
Our teams have an open door to providing support. You can seek confidential advice and guidance from our professional advisors at the Student Life Centre on any issue. The Student Life Centre and other support services are currently operating remotely due to the Covid-19 pandemic and are here to help however they can. We will resume in-person support when government guidance allows.
Jayne Aldridge, Director for the Student Experience, said: "Your safety is our priority and we take the issue of sexual violence very seriously. Our approach through our consent training, as well as our range of support services, is one of prevention and protection. We are continuing to listen to students and work with the Students' Union and other student groups to improve things. If you are worried about anything please don't hesitate in seeking the support you need."